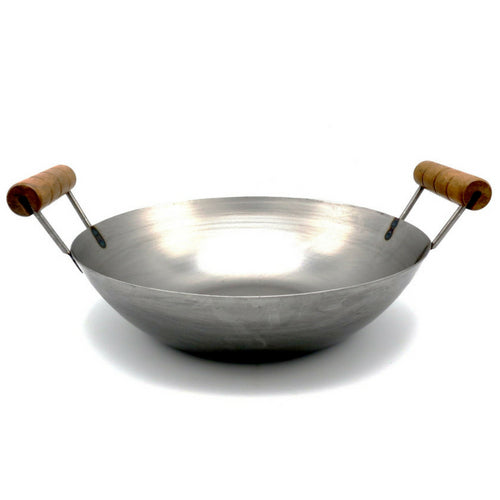 Wok'in Style!
This functional looking wok is serious bang for its buck. Crafted from commercial-quality carbon steel, this traditional Chinese wok heats up quickly, forms its own nonstick coating over time, and at 33 centimetres, it is the perfect size for compact kitchens. 
The sturdy double-handles are perfect for tossing contents using both hands. Its shape and depth are well designed, making it easier to stir fry and the pan comes with great instructions on how to season it, to build up that 'wok hei'
At the Triggerfish Cookshop, we use the double handled work almost every week to get our evening meals ready in a hurry. We recommend hand-washing and seasoning the pan after use. 
You can buy these woks here: Double-Handled Wok