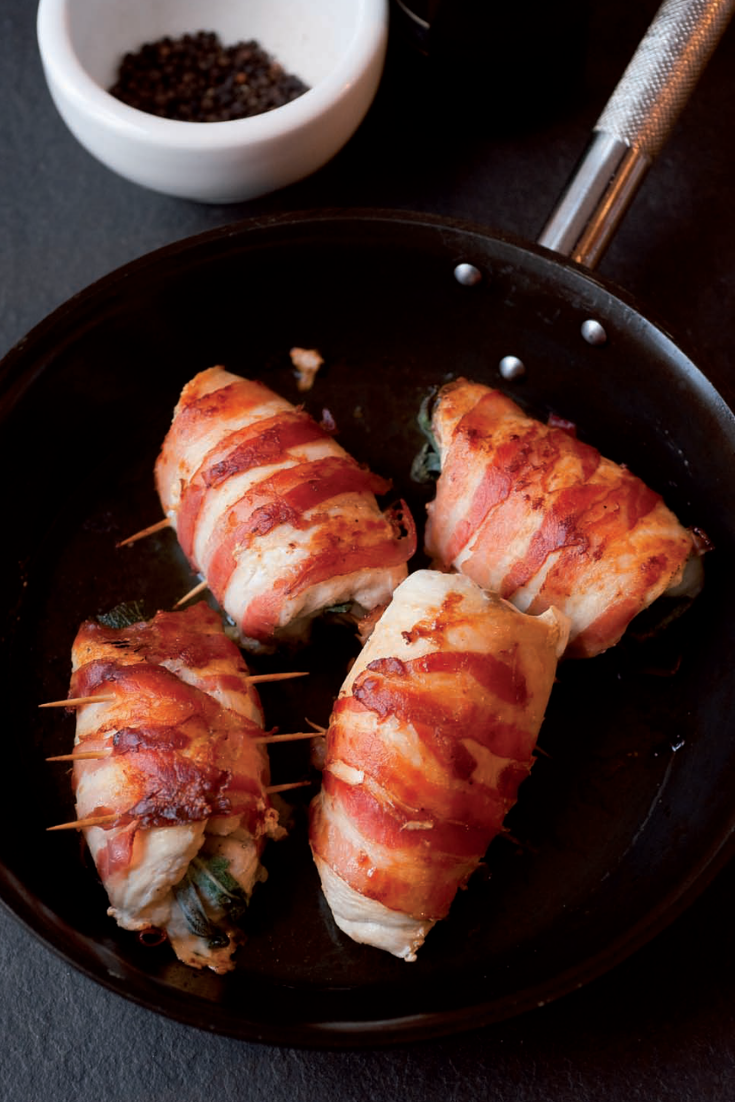 Chicken Roulades with Sage
Preparation: 15 mins | Cooking: 40 mins | Serves 4
Ingredients
4 skinless, boneless chicken breasts
8 fresh sage leaves
31/2 ounces pancetta, thinly sliced
2 tablespoons olive oil
salt and pepper
radicchio salad, to serve
Method
Lightly pound the chicken with a meat mallet.
Place two of the sage leaves on each portion and season with salt and pepper.
Roll up, wrap in the pancetta slices and secure with toothpicks.
Heat the oil in a skillet, add the roulades and cook, turning frequently, until browned all over.
Cover and cook over low heat for about 20 minutes, adding 1 tablespoon hot water if necessary.
Serve with a radicchio salad.
Source: 'The Silver Spoon' available in-store at the Triggerfish Cookshop. 
About the book: The Silver Spoon was first conceived and published by Domus, Italy's famed design and architectural magazine in 1950. It has sold 1 million copies in eight editions. With over 2000 recipes, it is regarded as the most successful Italian cookbook of all time and a very popular wedding gift in Italy.