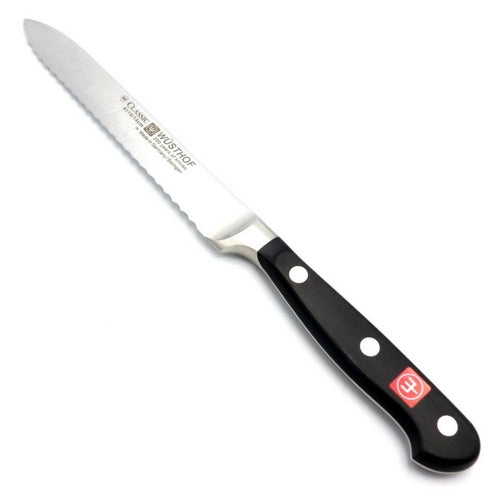 The Wusthof Serrated Utility Knife
The Serrated Utility Knife by Wusthof is one of our personal favourites at the Triggerfish Cookshop.
It is also referred to as a 'sandwich knife' because it can be used to prepare everything that goes into making a tasty sandwich. From slicing the bread open, to slicing a tomato, lettuce, onion, gherkins as well as spreading on some butter and some peppery mustard!
Its versatile size with a blade measuring 14 cm make it one of our most used knives in the kitchen for all kinds of smaller jobs. A natural choice for preparing snacks or for cutting up some fruit for a morning smoothie. Outside of preparing main meals, this has to be our most used and functional knives on our knife rack.