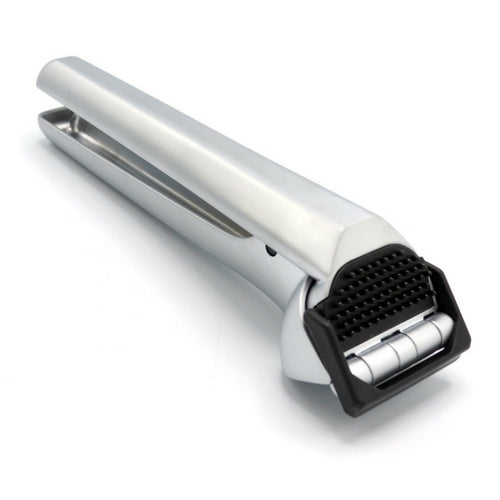 The Garject garlic press!
We've found the best garlic press in the world. And its finally made its way into The Triggerfish Cookshop all the way from Australia! 
Introducing the GARJECT! It presses unpeeled garlic cloves, cleans itself and even ejects the peel, while looking very sleek and making sure your fingers don't stink of garlic. 
Place 2 or 3 cloves of garlic into the chamber, squeeze and out it comes. Then as you lift the lever, the scraper device automatically scrapes off all your remaining garlic and then with the eject button, you can clear out the peel.     
Simple, slick and no garlic mess!