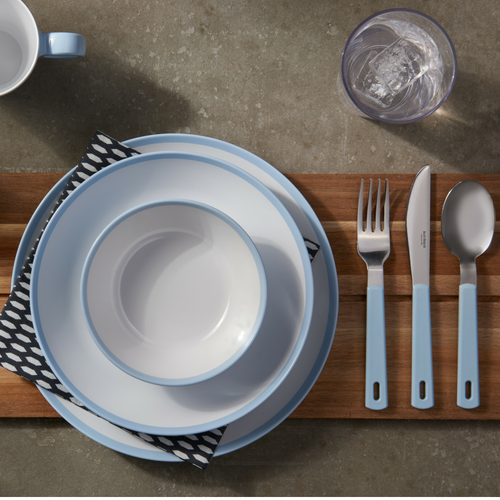 Retro chic picnic-ware
Mepal from Holland specialise in outdoor tableware and we've just received their entire retro blue collection in store. 
The collection is made up of bowls, plates and dishes that will bring your table to life for the sunny season. We've also got matching cutlery sets, some of which come in handy cases for packed lunches and
picnics
. We've also got matching cups and plastic glasses, great for kids parties. 
Also in stock from Mepal are pink, green and blue salad bowls which come with matching server sets. They're all in light pastel colours which are the colours of the season this year.
Roll on summer!