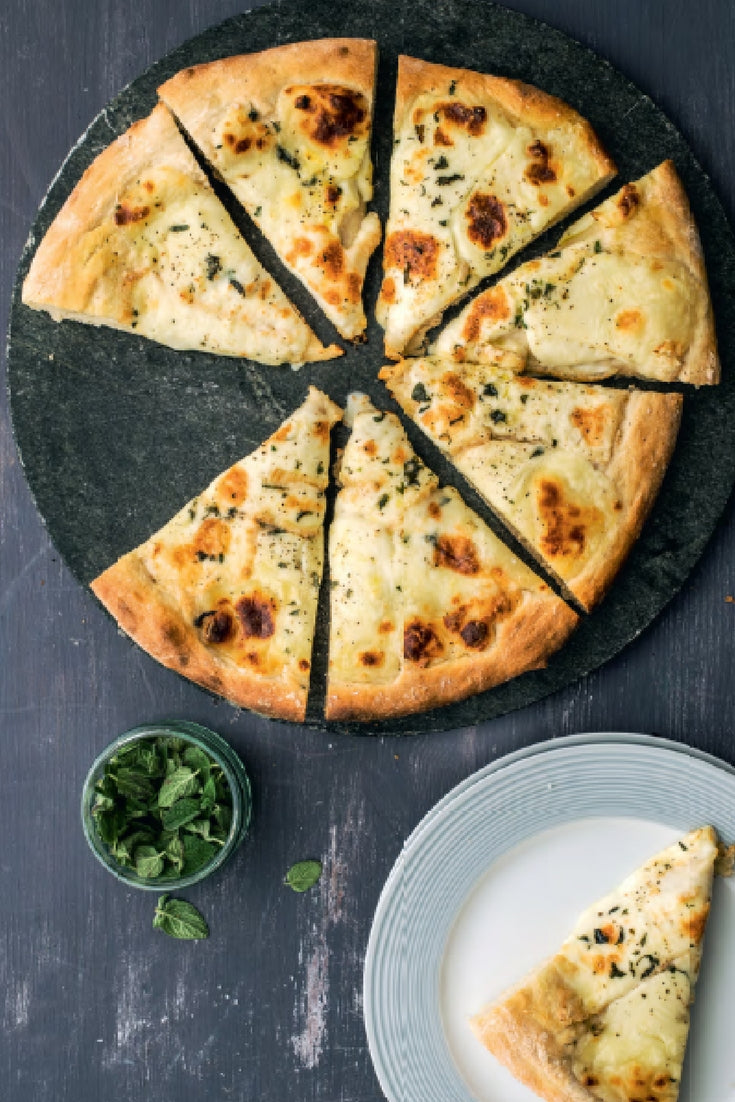 Pizza Bianca (White Pizza)
Preparation Time: 15 minutes | Cooking Time: 10 minutes | Serves: 4
Ingredients:
Pizza dough
150g mozarella cheese, thinly sliced
150 g Taleggio cheese thinly sliced
a few fresh oregano leaves (chopped) or a generous pinch of dried oregano 
olive oil, for drizzling
salt and pepper
Method
Preheat the oven to 425 F / 220 C / Gas mark 7 and line a baking tray with parchment (baking) paper.
Roll out the dough thinly on a floured surface, to fit the baking sheet.
Top with slices of mozarella and Taleggio.
Sprinkle the oregano and season with salt and pepper.
Drizzle with olive oil.
Bake for about 20 minutes.
Remove from the over and serve.
Source: 'Italian Cooking School: Pizza' from the Silver Spoon series
About the book: The Silver Spoon Italian Cooking School series is designed for modern cooks to prepare healthy, delicious, and authentic recipes in their own home. The Silver Spoon Italian Cooking School: Pizza teaches you everything you need to know about making not just fresh pizzas but foccacia, calzones, and savory pies at home
Note: The original recipe has a separate more detailed bread recipe (to make the pizza base), that we've replaced with store bought pizza dough.