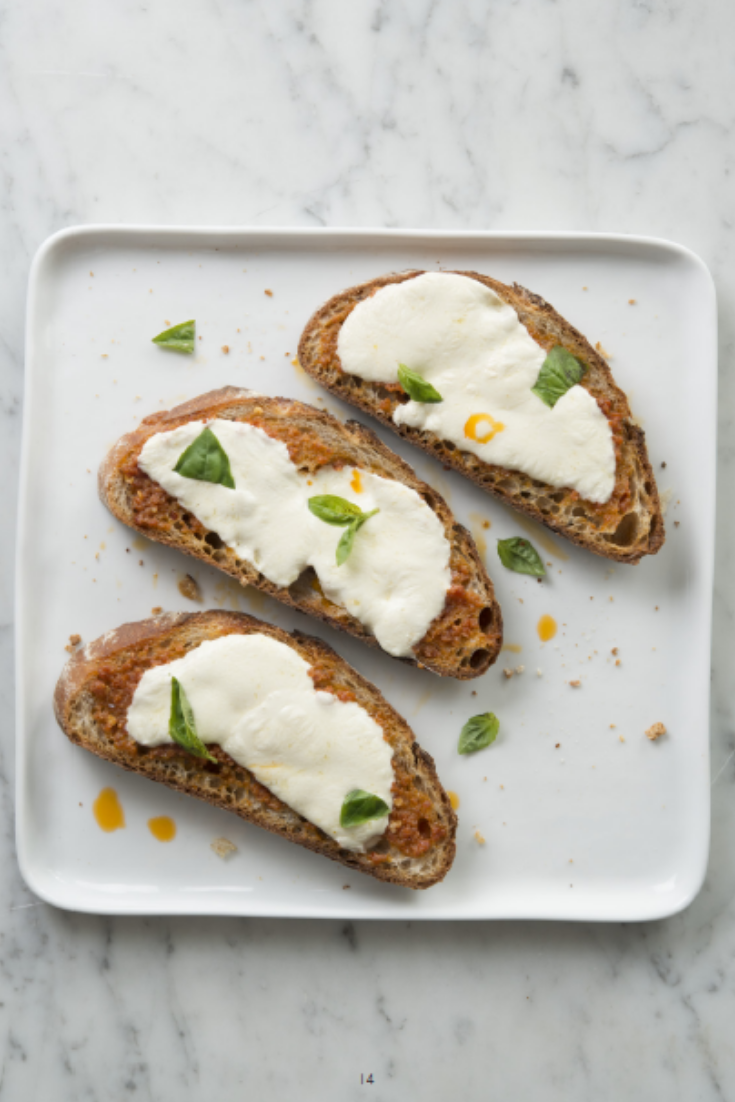 Cheesy Pepperoni Butter Toast
Serves 4
Ingredients
For the Pepperoni Butter:
8 tablespoons (115 g) unsalted butter
Softened 55 g unsliced pepperoni, cut into ½-inch pieces
½ teaspoon smoked paprika
¼ to ½ teaspoon red pepper flakes
For the Toast
Four ¾-inch (2 cm) thick slices country-style bread
225 g fresh mozzarella cheese, cut crosswise into 8 slices
4 tablespoons (¼ cup) roughly chopped or torn fresh basil leaves
Sea salt (to taste)
Method
Make the pepperoni butter:
In a food processor, combine the butter, pepperoni, smoked paprika, and red pepper flakes and process until well combined. The final mixture should be semismooth.
Make the toast:
Spread a generous amount of the pepperoni butter over each slice of bread.
Heat the grill to high and line a baking sheet with foil.
Place 2 pieces of mozzarella over each bread slice (overlapping if necessary), set on the baking sheet, and grill until the cheese is melted and browned, 2–3 minutes (watch the cheese closely as grill intensities vary).
To serve, top each toast with 1 tablespoon basil and sprinkle with salt.
Source: Toast: The Cookbook, available in store at the Triggerfish Cookshop
About the Book: This 50-recipe book accompanied with beautiful photographs highlights the universal love for toast, using a variety of breads and seasonal, artisanal toppings and melts