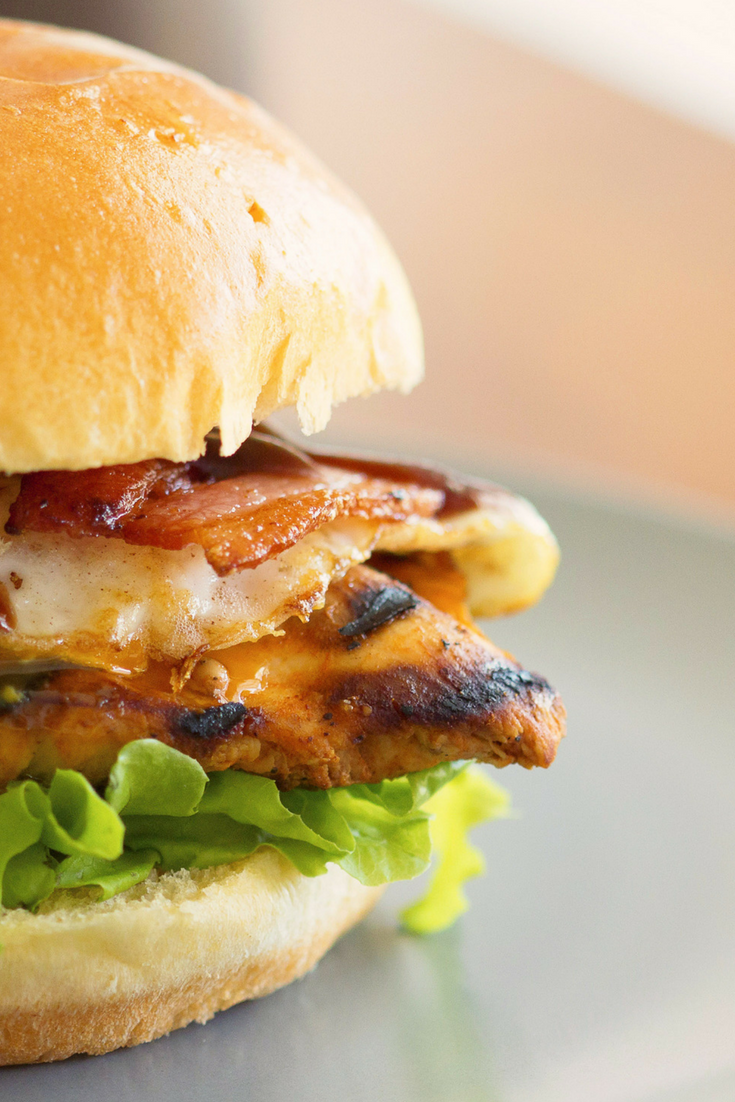 Grilled Chicken Burger
Preparation time: 10 minutes | Cooking time: 15 minutes | Serves 4
Ingredients:
4 chicken breasts
4 burger buns (sliced in half)
4 bacon rashers (optional)
Slices of aged cheddar cheese
Lettuce and Tomato to serve
For the chicken seasoning:

Sea salt - to taste
Paprika (2 tsp)
Mustard Powder (1 tsp)
Cayenne Pepper ( 1 tsp)
Pepper (1 tsp)
Garlic - crushed  ( 2 flakes)
Turmeric (1/4 tsp)
Olive Oil (1 - 2 tbsp)
Method:
For the seasoning: Mix all the seasoning ingredients together.  Slice the chicken breasts in the middle to ensure that the marinade gets through. Coat the breasts with the marinade and leave in the fridge to chill for an hour or two. 
Once the barbecue is heated, grill the chicken breasts on both sides for about 10 - 15 minutes until fully cooked. 
Place the cheese slices on the chicken when nearly done.
Cook the bacon on the grill until crisp.
Slightly toast the burger bread on the grill for a minute. 
Assemble the burger with lettuce and tomato for serving. 
Source: The Triggerfish Cookshop