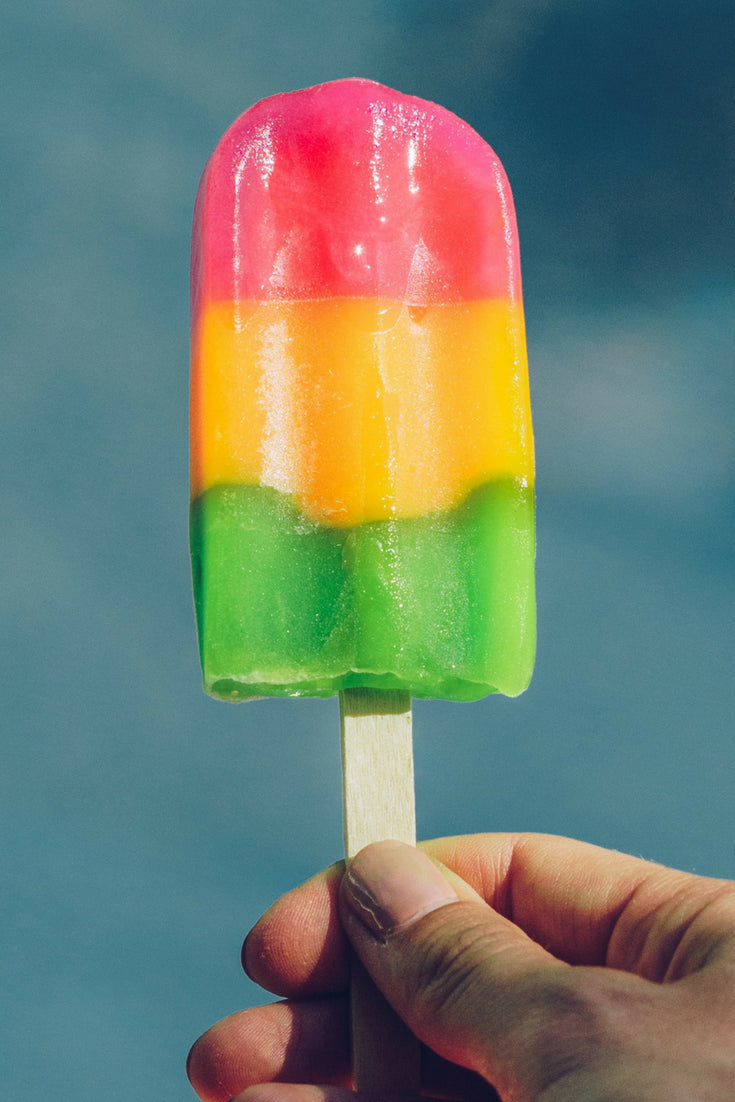 Fresh Fruit & Coconut Ice Lollies
Preparation Time: 45 minutes | Freezing Time: 60 minutes | Serves 6
Ingredients:
1 or 2 ripe kiwis (peeled)
1 cup strawberries
1 ripe mango (de-seeded and sliced)
125 ml coconut water
(You could replace strawberries with blueberries and the mango with pineapple)
Method: 
Using a blender crush the strawberries with a 3 tablespoons of coconut water, to form a smooth puree. 
Pour into the ice lolly molds, filling a third of each mold. 
Pop into the freezer for 15 minutes. 
Rinse out the blender and repeat the process with the mango. 
Pull the ice lolly molds out of the freezer and fill another third of the molds with the mango puree. Freeze once again for another 15 minutes. 
Once again, rinse the blender out and prepare the kiwi puree. 
Top up the rest of  the ice lolly molds with the kiwi puree. 
Once all the molds are full, allow to freeze for another 60 minutes, in order to fully set. 
Source: The Triggerfish Cookshop in-house recipe