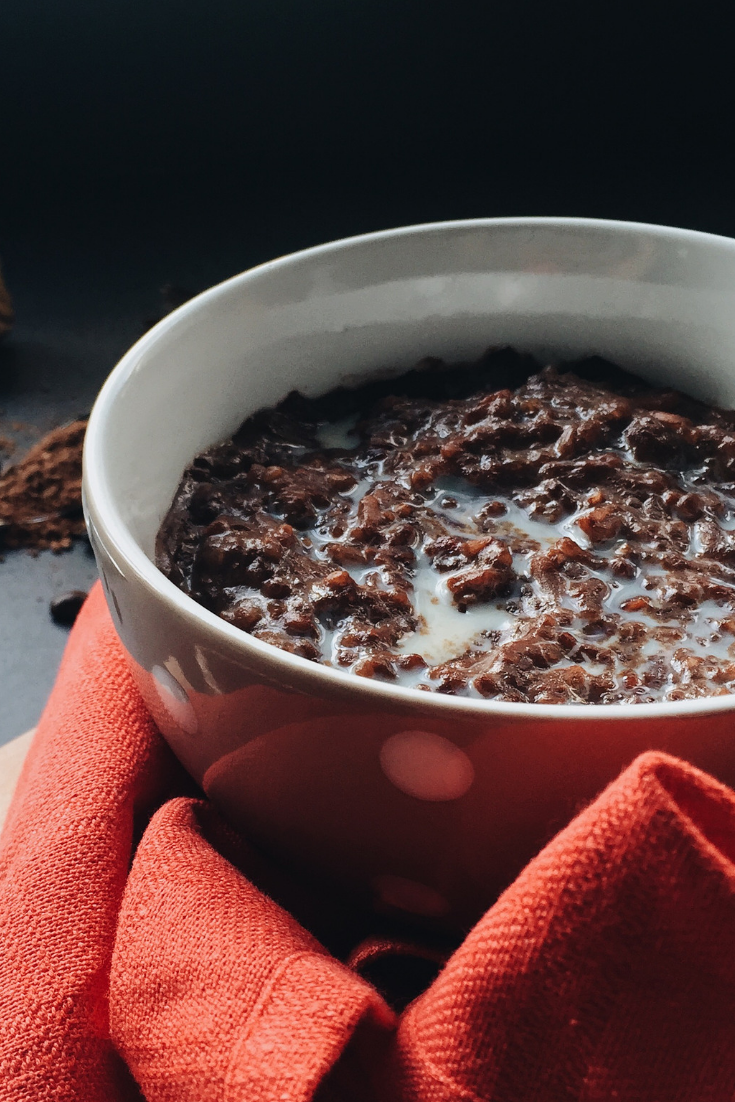 Champorado (Chocolate Rice Pudding)
Preparation Time: 10 minutes | Cooking Time: 30 minutes | Serves 6
Ingredients:
500 ml coconut milk
225 ml coconut cream (can be replaced with desicated coconut)
200 g sticky rice
50 g cocoa powder (can be reduced to balance the coconut and chocolate flavours)
200 g caster sugar
salt (1/4 tsp)
Chopped pistachios (for garnishing)
Method:
Pour the coconut milk over the rice in a medium size pot and bring to boil. 
Stir frequently to prevent the rice from getting stuck to the pot. 
After approximately 10 minutes, stir in the cocoa powder, salt and sugar. 
Reduce the heat to low and cook for another 10 minutes or until the rice has fully cooked. Stir occasionally to ensure the liquid does not fully dry out.
Stir in the coconut cream (or desicated coconut).
Let the pot rest for about 10 minutes once cooked.
Garnish with pistachios and serve warm. 
Source: The Triggerfish Cookshop