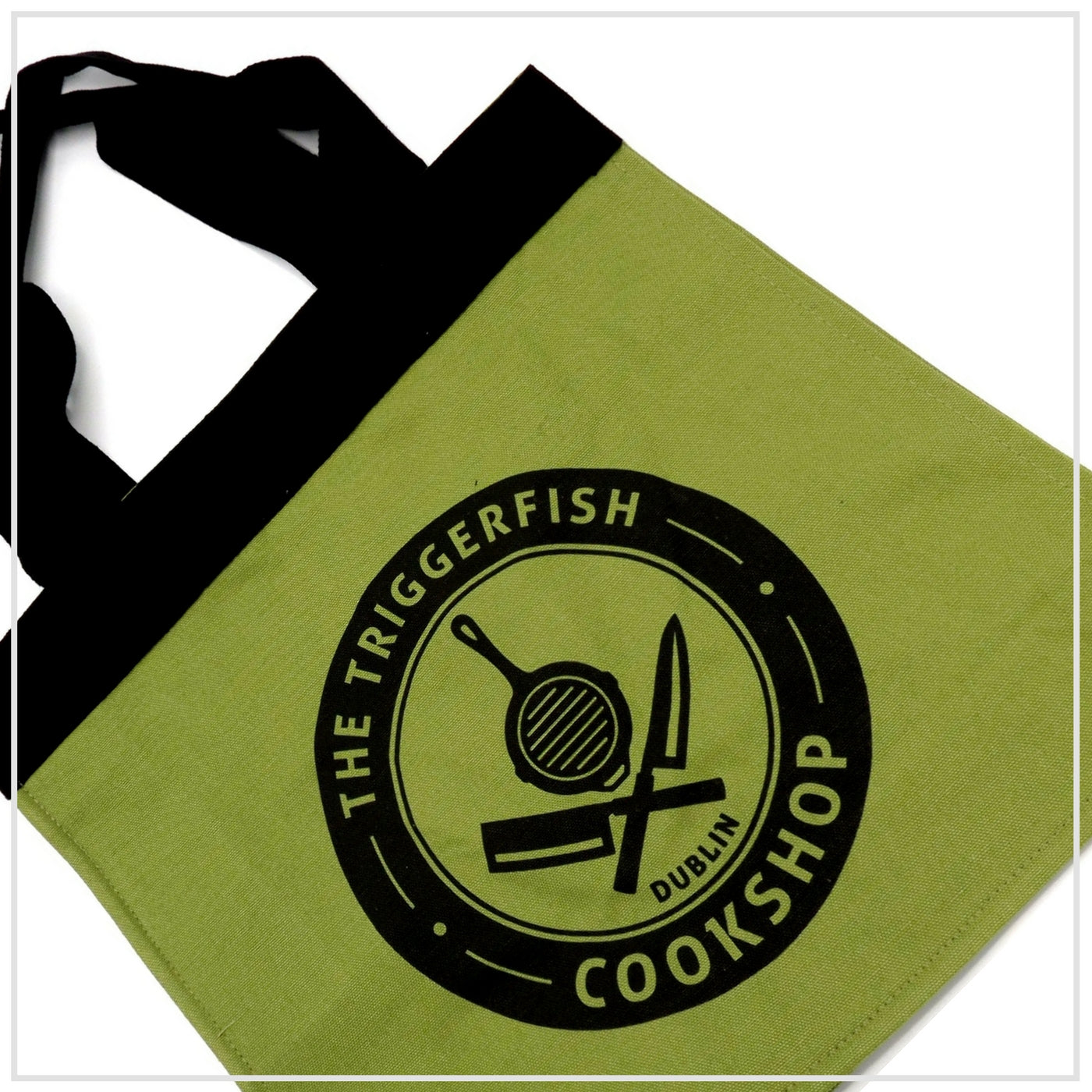 Our Triggerfish Cookshop tote bags are ideal for your grocery shopping. Spacious, tough and stylish, they will hold all your fruit, veg and more.
The handles are double stitched and there's a pocket inside for your phone or wallet.
They are made by Re Wrap, a non profit organisation in Mysore, India, that helps women who have suffered from domestic violence and abuse.