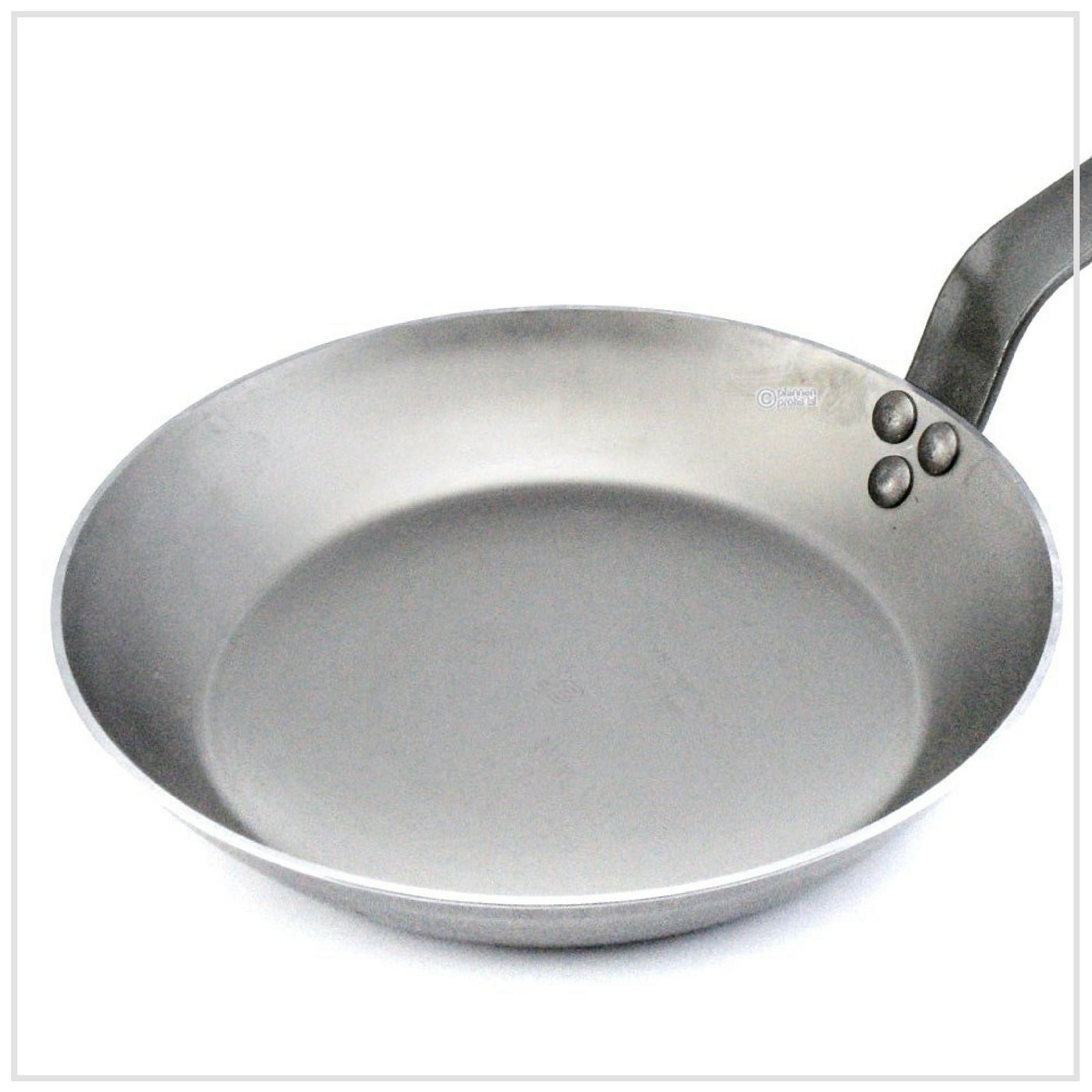 De Buyer Mineral B Iron Frying Pan - 32cm
The Mineral B Collection by De Buyer is your go-to pan for grilling, searing and browning meat. Made from iron, it's super tough and can withstand high heats. It comes with a coating of organic beeswax with prevents oxidisation and rusting. When the pan reaches temperatures of 140 degrees, a tasty crust is formed on your meat. It can go in the oven and works on all hobs, including induction. It has a classic French-style riveted handle which makes for easy manouvering when cooking. Used in professional kitchens, it is also ideal for the at-home cook.
It comes in 20cm, 24cm, 28cm (our best seller) and 32cm.
Cleaning and Care Tips:
Handwash only with a soft brush and some hot water. Dry with kitchen towel and rub with a little oil to keep it nicely seasoned.
There are excellent instructions that come with every pan that we encouage you to read, on how to season your pan on first use and how to maintain it thereafter.