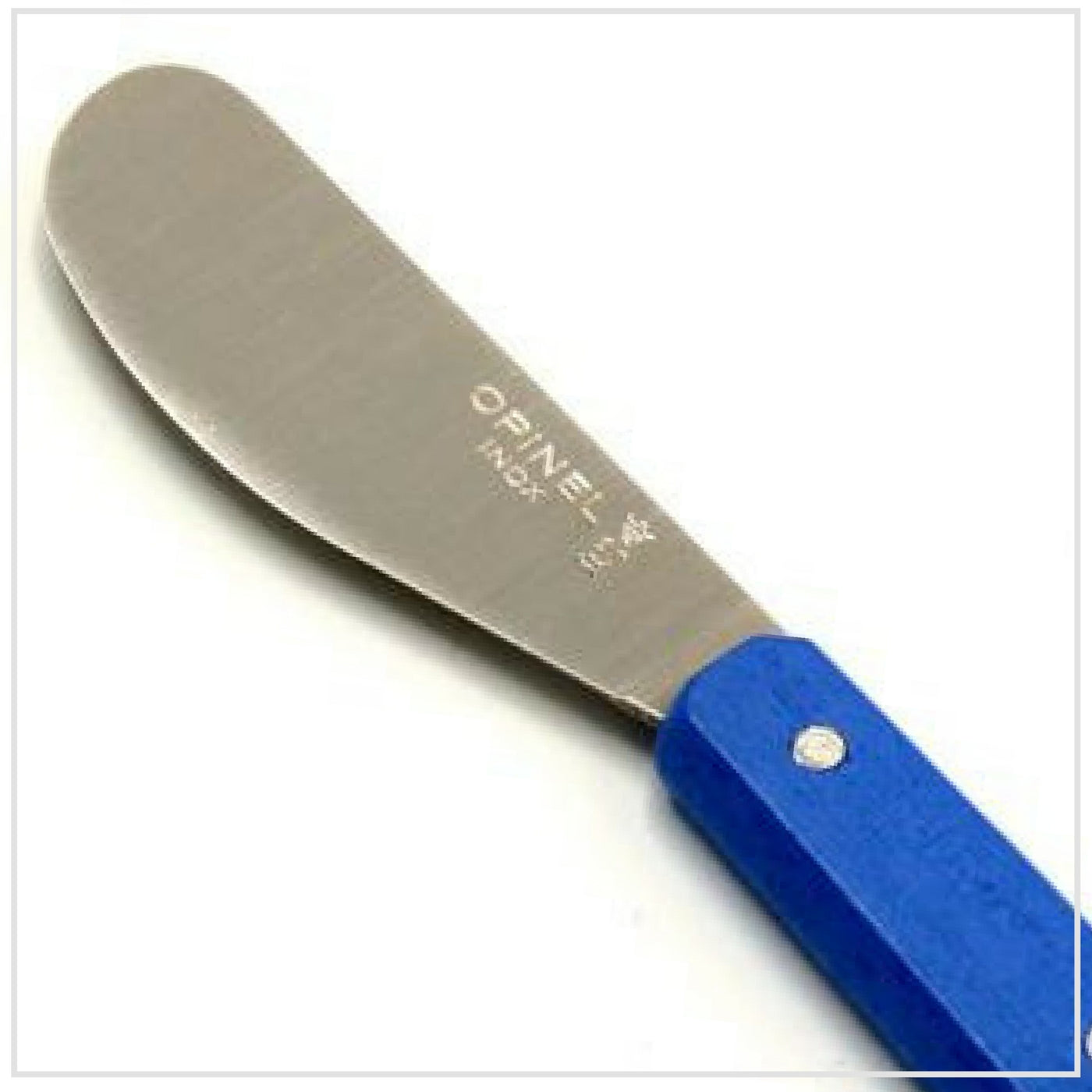 This spreading knife is ideal as a butter knife or as a breakfast knife for jams, marmalades and other spreads. Also handy for making the kids sandwiches in the morning.
The blade is made from from stainless steel. The addition of chromium increases its resistance to corrosion. Stainless steel does not require any special maintenance.
The handle is made from beech, a resiliant wood. This knife comes in a sky blue. What better way to start your day!