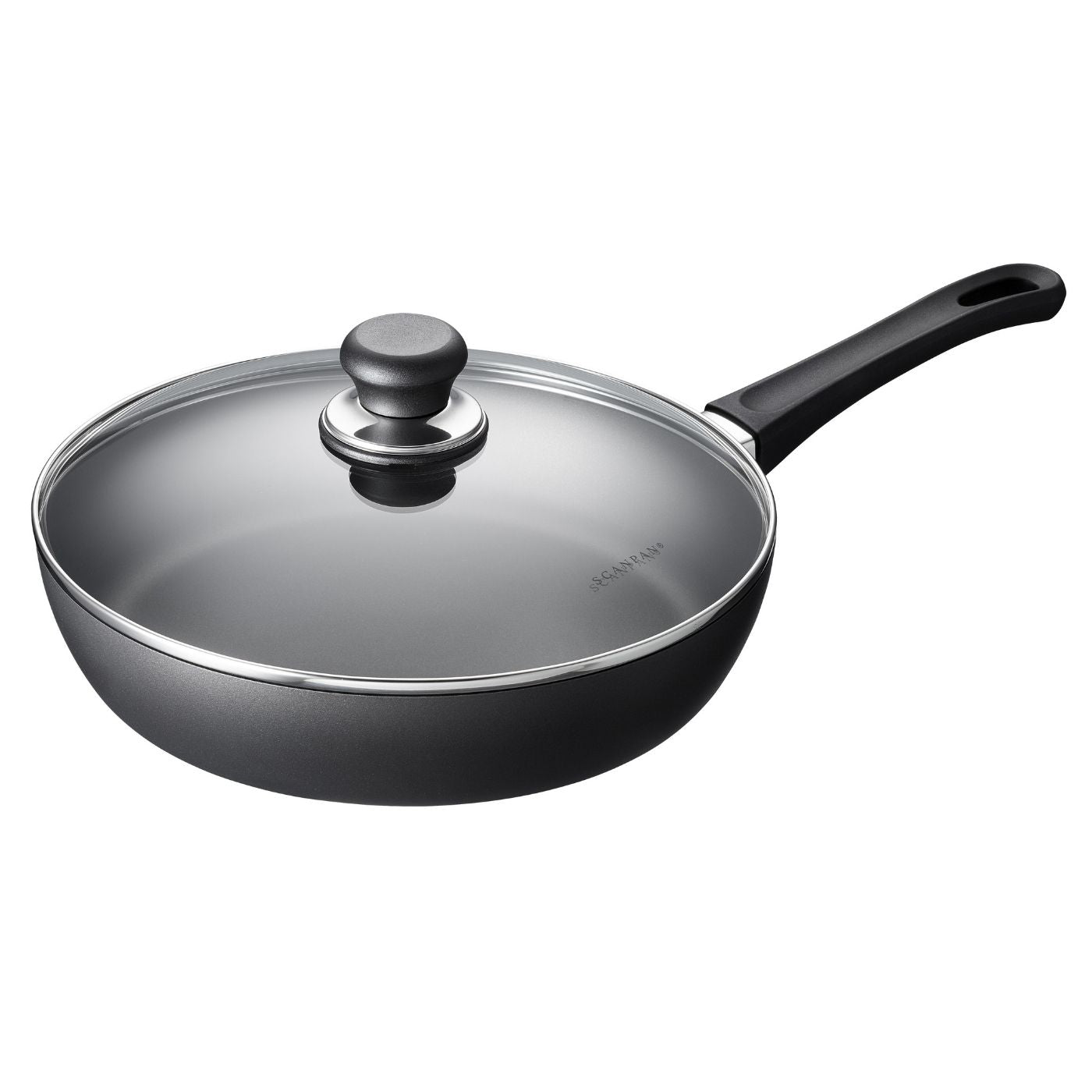 Scanpan Non Stick Classic Induction Saute Pan with Glass Lid - 24cm
Danish brand Scanpan are famous for their superior non stick cookware. The pans are made from cast aluminium for ideal heat retention & then coated with their patented non stick technology. All Scanpan products we stock will work on induction. With a slick design that work well in modern kitchens, these pans are easy to use, feel good & are easy to clean.
The classic saute pan is a hugely versatile pan due to its higher sides & includes a glass lid for simmering or steaming. Ideal for cooking curries, risottos or cooking for bigger numbers. The pan's handle is attached using a patented locking system that does not use screws or rivets. This ensures that the handle does not become loose over time. Also oven safe.

Cleaning & Care Tips:
Handwash using washing up liquid. For a longer life for non stick cookware, remember not to heat or cool your pans too quickly. 
Dimensions: 24cm