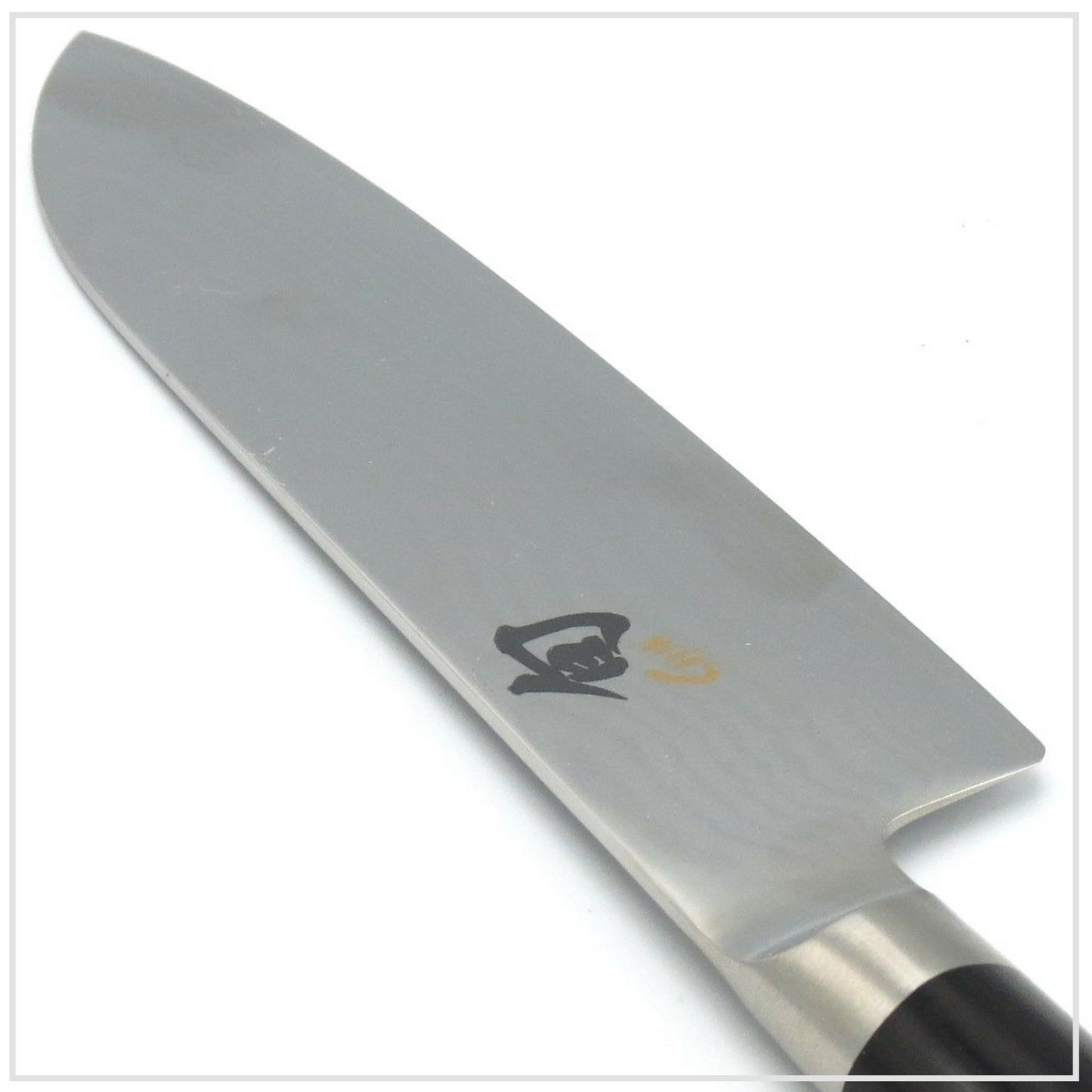 Kai Shun have cult status the world over for the quality, performance, craftmanship and the sheer beauty of their knives. 
 
The Santoku is the most 'Japanese' of knives. It is as versatile as a Chef's Knife for the amount of tasks it can perform, but whilst a Chef's Knife does so with a rocking motion, the Santoku is a chopper. It is angled at 15 degrees giving it extra sharpess and its body weight allows it to slip through veg, proteins and fruit with ease. A Santoku also looks the part on your knife rack!
 
The 14cm size of this Santoku makes it more efficient in the hand that its larger version. Ideal for those more detailed tasks. It also holds beautifully. 
 
The 34 layers of folded Damascus Steel on each side (68 in total) sit on a core layer of VG Max Steel which is one of the toughest and most resistant steels avaiable. The tang of the knife extends all the way down through the pakkawood handle giving it extra balance and strength. This knife will bring renewed ease and pleasure to your cooking.   
 
Cleaning and Care Tips:
Do not put your knife in the dishwasher.
Store either in a knife block, in a drawer or ideally on a magnetic knife rack. 
Wash your blade with hot water before first use and dry thoroughly.
After each use, it is good practice to wash your blade under hot water, to dry with a dishcloth immediately and then to store it away.
Use a wooden or synthetic board for chopping. Stone or glass will dull your blade.
After slicing through acidic foodstuffs such as lemons, limes or tomatoes, wash and dry your knife straight away, because if left, the acids will begin to damage the steel, leaving spots. 
 
Dimensions: 14cm