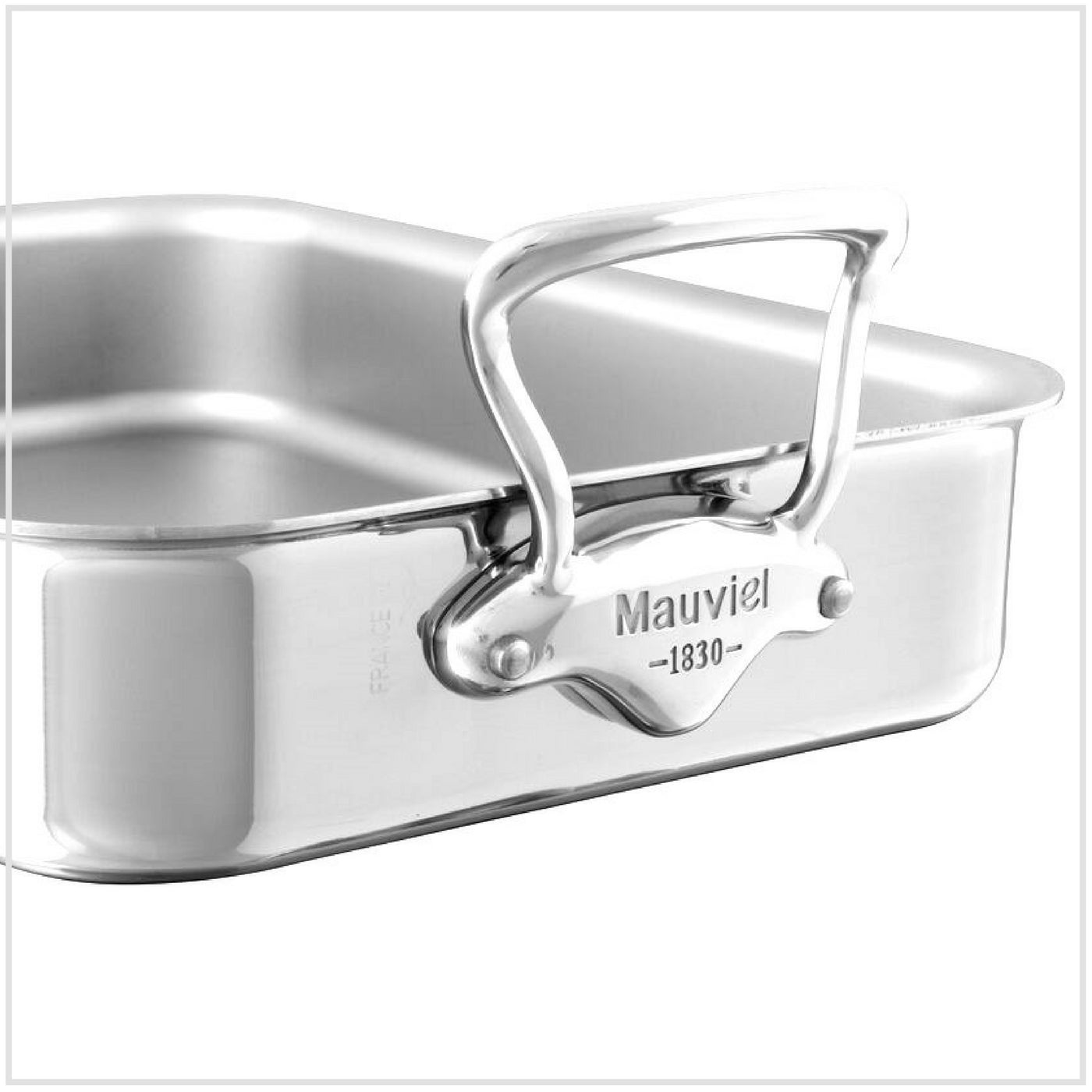 Mauviel M'Cook Roasting Pan 35x25cm
Mauviel's M'Cook Range is top quality cookware in every sense. Used by professional chefs, they will bring a superior edge to your home cooking.
This beautiful Roasting Pan is made from a 5-ply multi layer of aliminium, stainless steel and an alloy core layer. Ensures your food is cooked with a remarkably even distribution of heat, with quick responsiveness and is tough wearing and a breeze to clean. Handcrafted, it has cast stainless steel handles fixed with rivets, allowing you to carry the tray easily from the oven to the table.       
Cleaning and Care Tips:
Dishwasher Safe.
Dimensions: 35cm x 25cm x 7cm