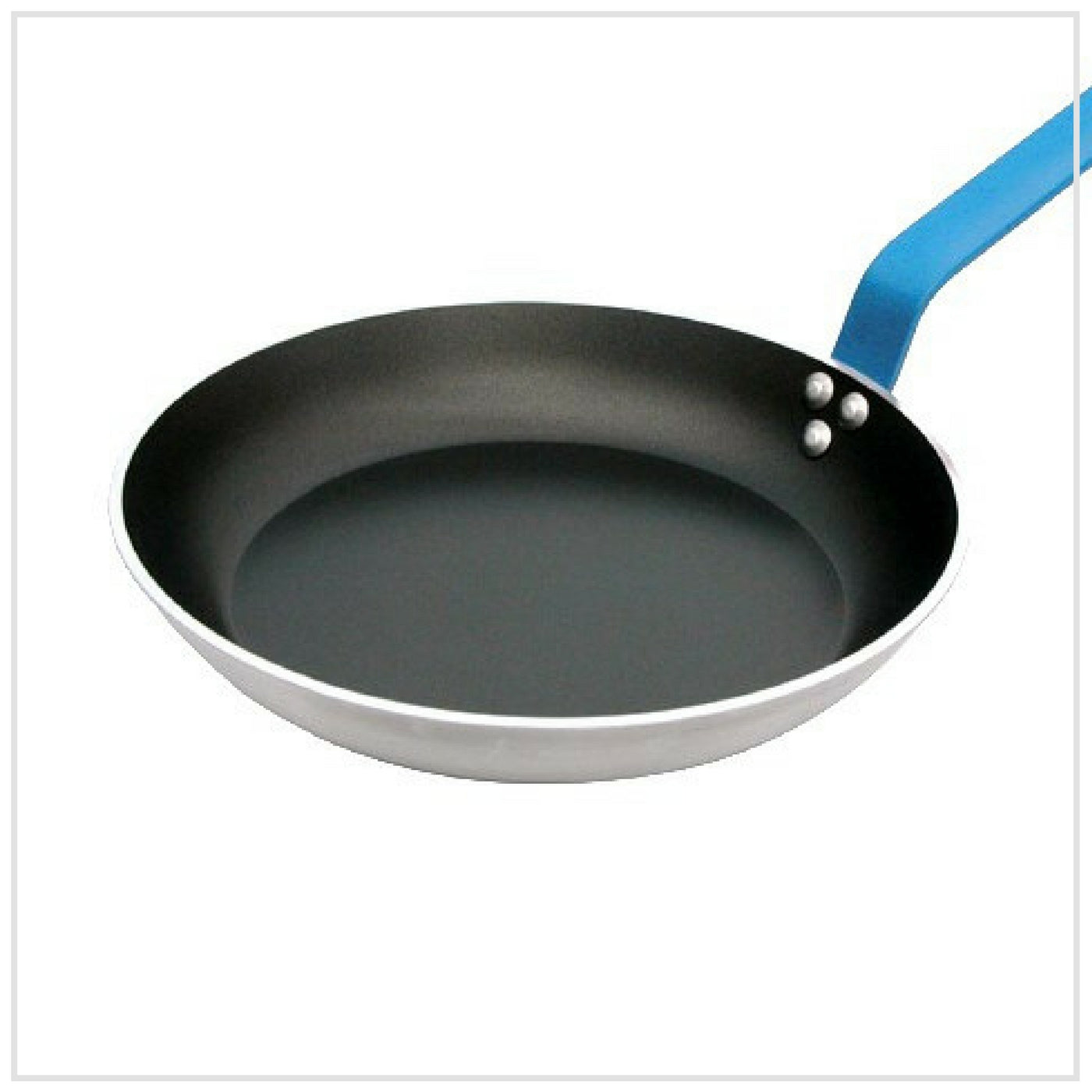 Non Stick Frypan 28cm BLUE
Every kitchen needs a good non-stick pan for cooking fish, eggs, omelettes and other easy dishes. These pans favour simmering, shallow frying or reheating food and are easy to clean. They go in the oven as well as on all hobs (including induction). The inside of the pan has a tough non stick coating, which is free from the chemical PFOA, which is found in cheaper non-stick products.
The outer layer of the pan is made from aluminium, which is the best metal for retaining heat. Your food does not come into contact with the metal though.
They have the classic French style riveted handle, which makes manouvering during cooking a breeze.
The pans come in sizes 20cm, 24cm, 28cm (our best seller) and 32cm. Why not add a splash of colour to your kitchen by choosing a handle from the red, blue, yellow, green or more classic iron colour! Subject to availability.
Cleaning and Care Tips:
We recommend handwashing your pans with soap and hot water.