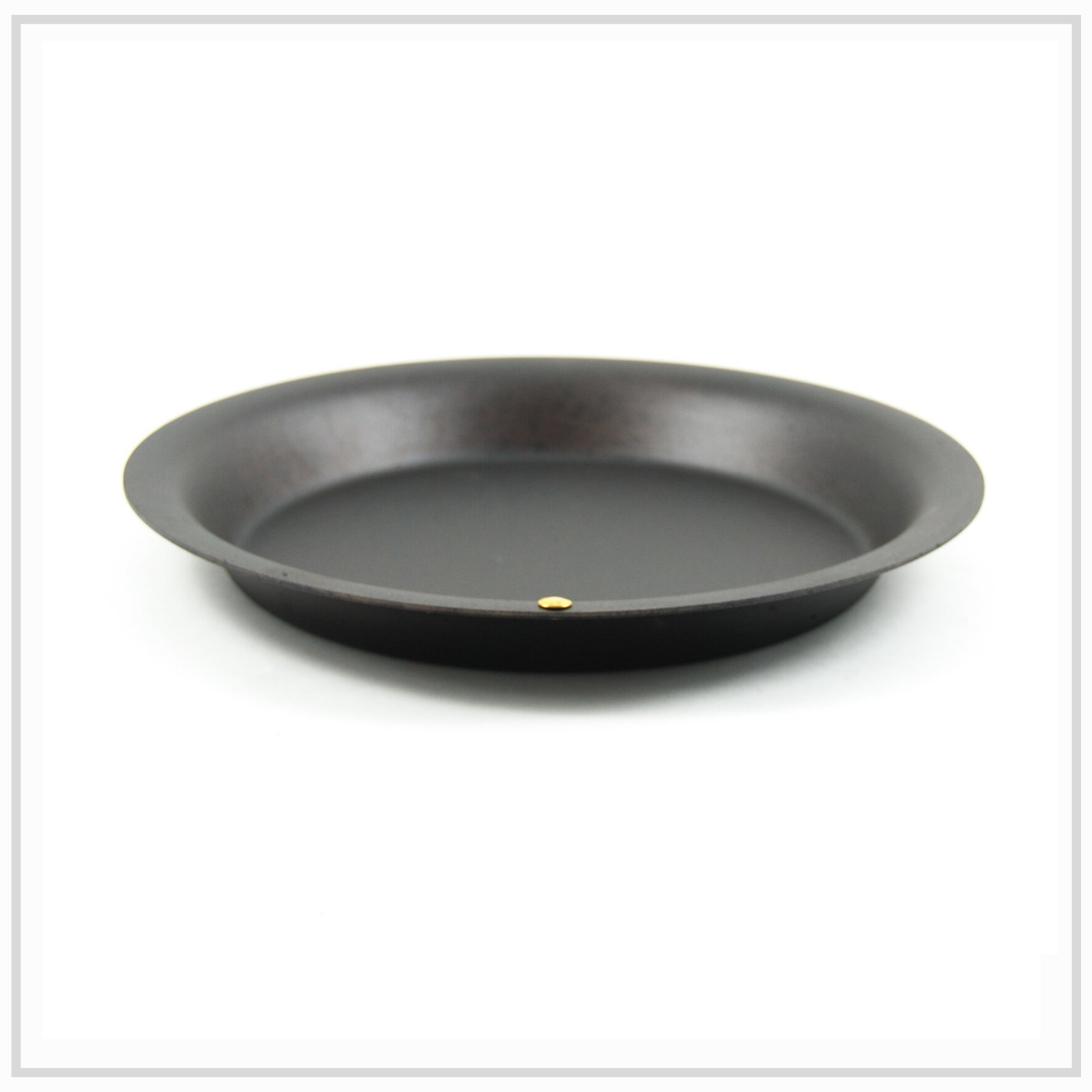 Netherton Foundry Spun Iron Pie/Tart Dish - Medium
Heavy Duty Spun Black Iron Pie or Tart Dish.
Top rim diameter 27cm,  dish height 3.5 cm,  diameter at bottom of dish 20cm, diameter at top of dish excluding rim (and crust 23.5cm.
Pre-seasoned with flax oil for a natural non-stick finish.
Ideal for baking all manners of pies & tarts, sweet & savoury.
Handmade in Shropshire, England at the Netherton Foundry. Each dish is unique with a Netherton branded rivet.
Has an artisan feel & will last a lifetime. Safe up to 300 degrees.
Handwash only.