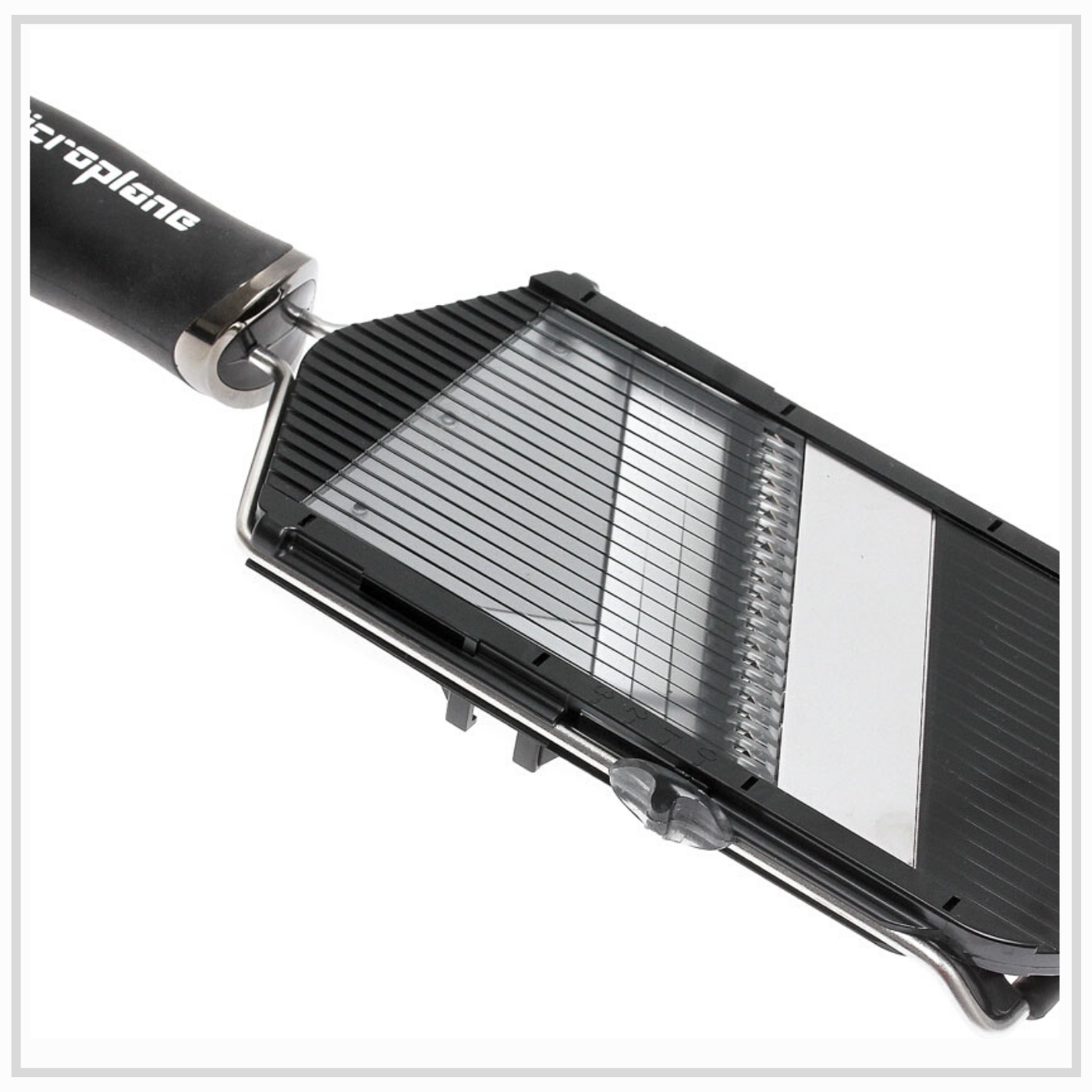 Microplane V-Blade Slicer - Adjustable with Julienne Feature
Microplane's V-Blade Slicer is adjustable for thin or thick slices of your favourite fruit or veg.
Flip it over for the julienne function giving you neat little matchsticks. 
Non slip handle & dial. Non slip footing for stability & for slicing directly into bowls. 
Universal hand guard included will keep you fingers safe. 
We recommend hand washing to keep its edge.