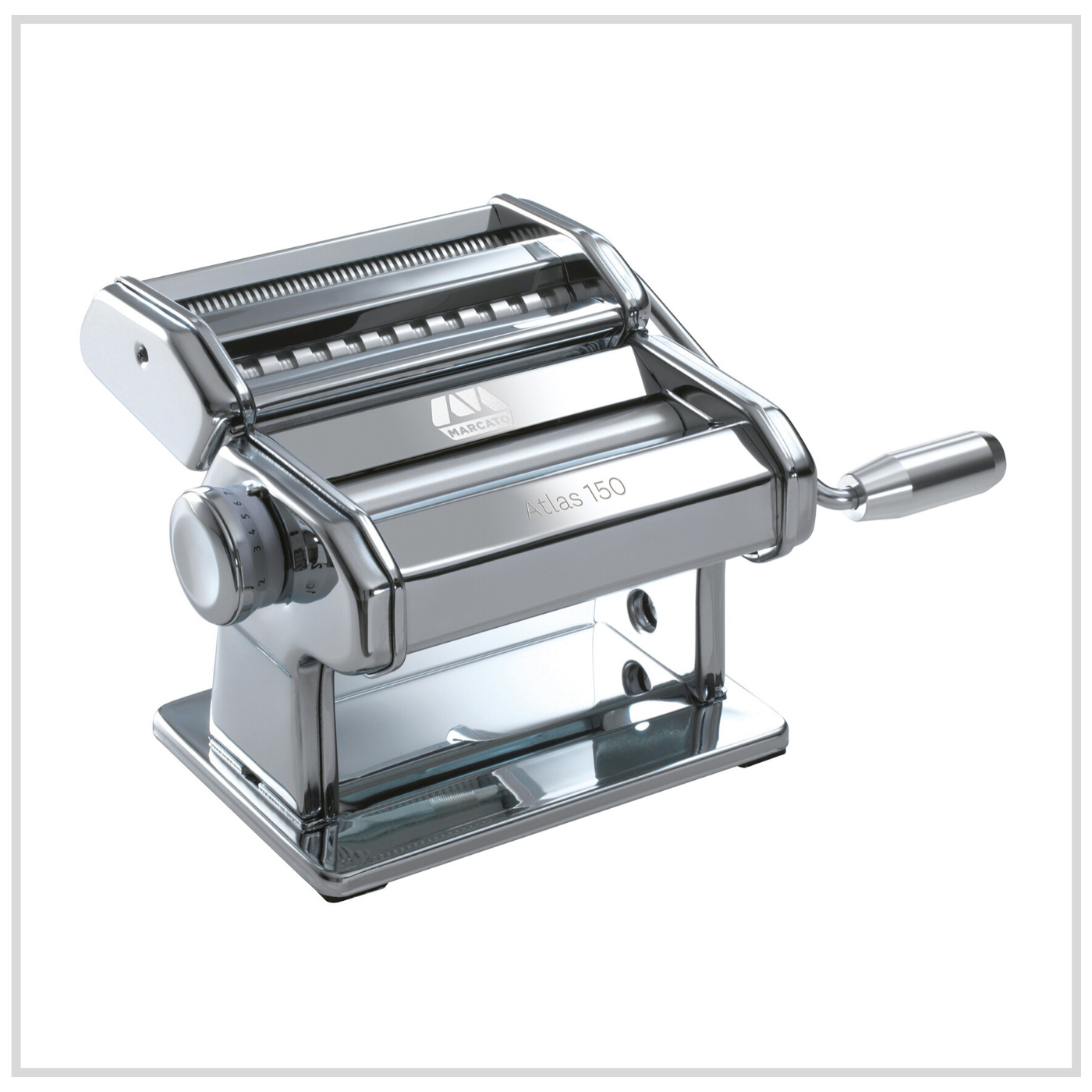 Marcato Atlas 150 Pasta Machine - Chrome Steel
Marcato are the the leading manufacturer of pasta machines in Italy.
With an iconic Italian design, they each include fittings for spaghetti. linguine & lasagna sheets. They also come with a bolster to hold the machines down on your worktop. 
Making fresh is easy, with the most simple of ingredients. It's a great activity for getting kids into cooking or to take your cooking to the next level.
Hand wash only.