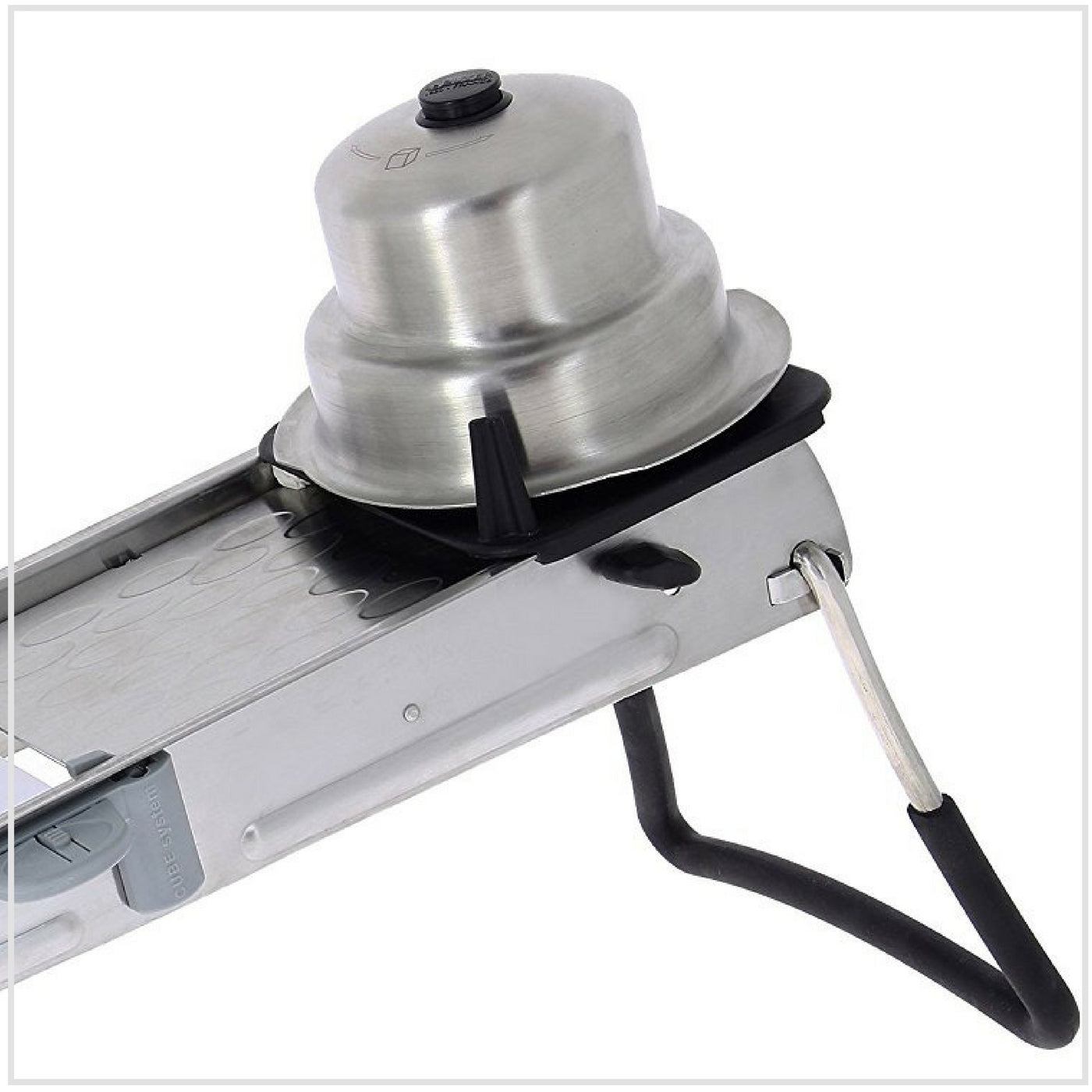 Mandoline Revolution Master
This is the Daddy of all Mandolines. A wonderful gift for anyone who loves creating beautifully presented dishes. 
It has a new double horizontal blade, which is scalloped and fluted/serrated to cut all types of fruits and vegetables, even the softest ones, as well as citrus fruits.
It has a detachable storage box consisting of 6 Julienne combs: 2, 3, 4, 5, 7 and 10 mm.
Extra-long pusher for long vegetables or fruit: Giant chips, carrot sticks, courgette chips, vegetable tagliatelle.
Composite carriage and round pusher in brushed stainless steel with rotation control system for easy and smooth cutting of cubes and lozenges.
Special PRO-slide coating on the upper plate. Considerably improves the slide even for dry products.
In stainless steel and composite polymers. Brushed satin stainless steel look.
For smooth or wavy round slices, julienne cuts of 2, 3, 4, 5, 7 or 10 mm, waffle cut, cubes, lozenges. Slices up to 10 mm.
Cleaning and Care Tips:
Wash the blades by hand. The frame is dishwasher-safe.
Dimensions: 39x14cm