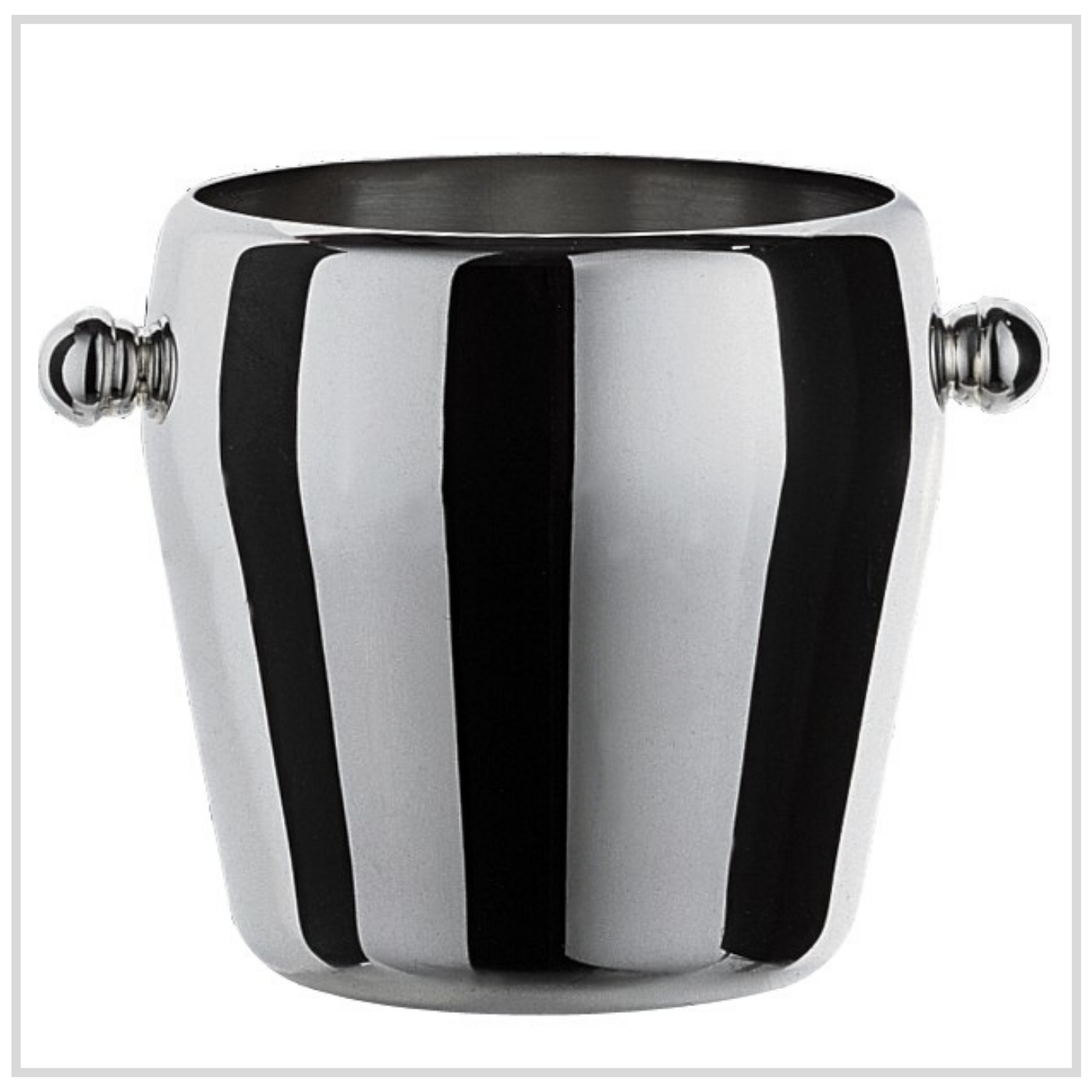 Ilsa Stainless Steel Ice Bucket
High grade 18/10 stainless steel ice bucket that doubles as a wine cooler by Ilsa, Italy's No 1 supplier to premium cafes & bars.
With a stylish mid century Italian design, the perfect accompaniment to any drinks party or more formal dinner at home.
Diameter 12cm.
Dishwasher safe.