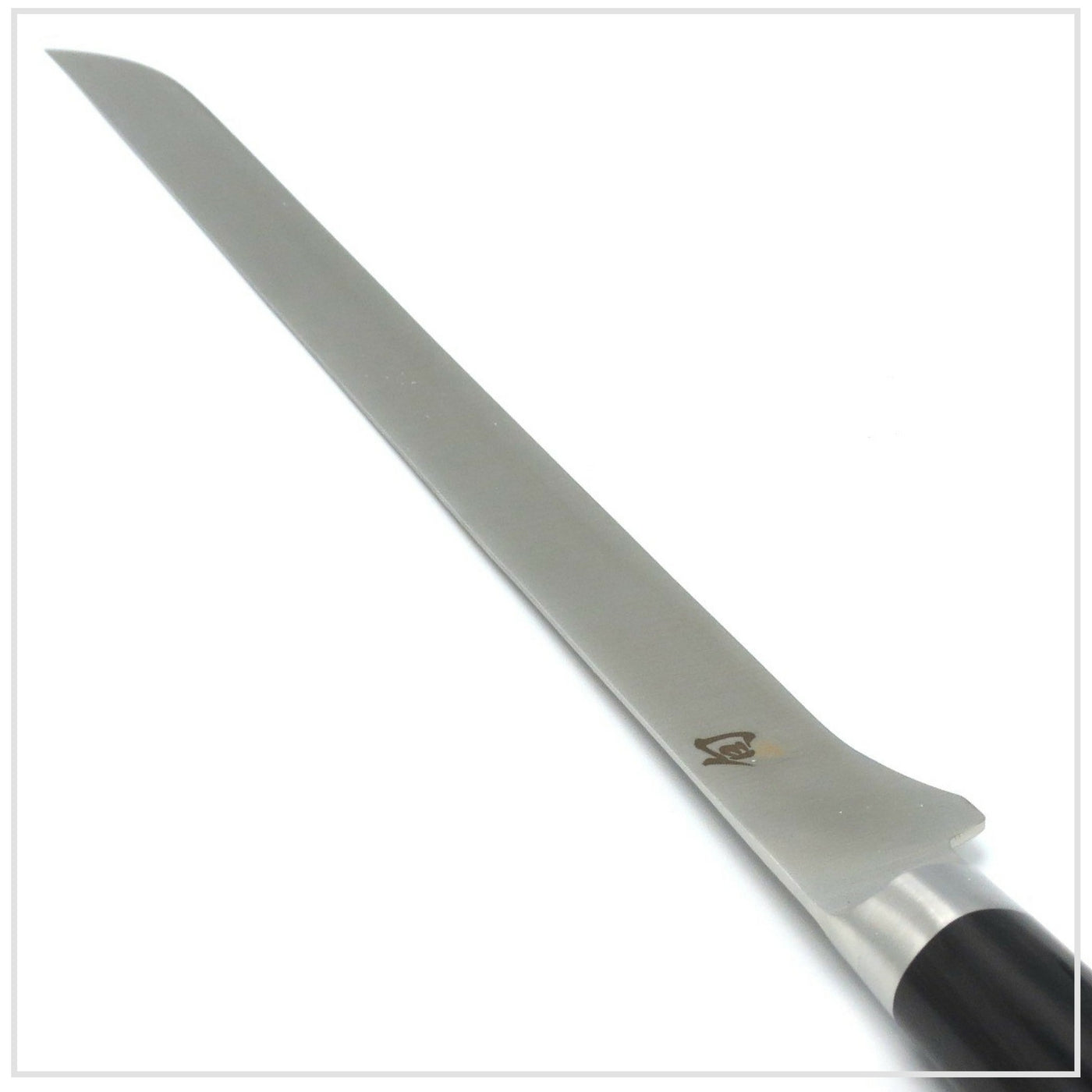 KAI SHUN Ham Slicer 30.5cm
Kai' Shun series have gained cult status the world over for the quality, performance, craftmanship and sheer beauty of their knives. 
The Ham or Salmon Slicer features a long, narrow blade that produces beautiful slices. Because cured or smoked meats like ham or salmon tend to be denser and drier than a very moist meat (like prime rib, for instance) a slicing knife requires not only a long, narrow blade, but a blade with a little bit of flex to ensure smooth, easy slicing.
The Ham Slicer is made of AUS8A, a high-carbon stainless steel that offers strength, hardness, and wear resistance, as well as a small amount of flex. You will cut even the thinnest, professional-looking slices with ease.
Cleaning and Care Tips: Do not put your knife in the dishwasher.
Store either in a knife block, in a drawer or ideally on a magnetic knife rack. 
Wash your blade with hot water before first use and dry thoroughly.
After each use, it is good practice to wash your blade under hot water, to dry with a dishcloth immediately and then to store it away.
Dimensions: 30.5cm