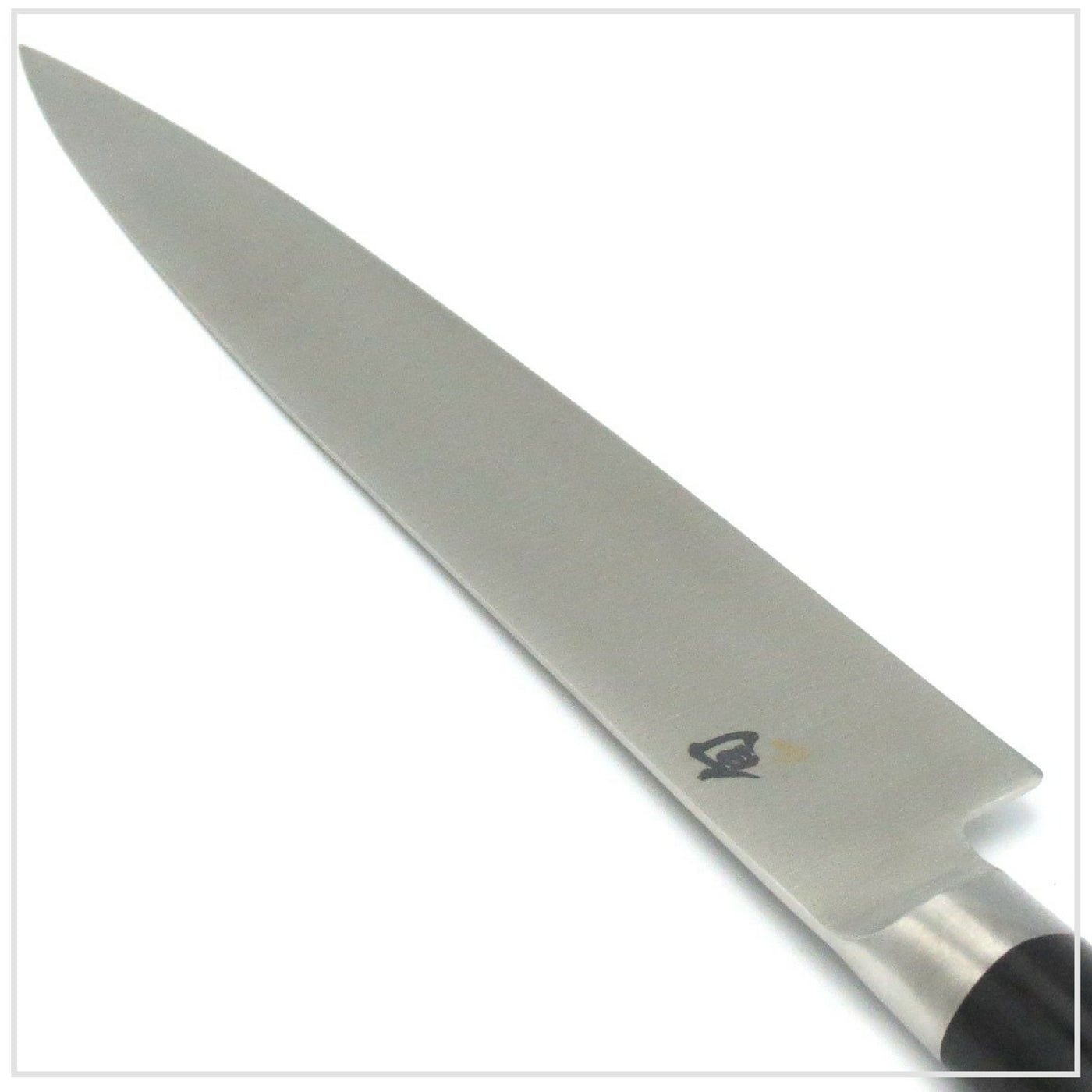 KAI SHUN Flexible Filleting Knife
Kai Shun have cult status the world over for the quality, craftmanship and sheer beauty of their knives. This flexible filleting knife is 'special' and is a great tool for anyone who enjoys prepping fresh fish or prime cuts of meat.
Its size and texture in the hand makes light work of those delicate filleting tasks, for getting in under bones or skinning meat and fish. The blade is made from a high strength VG Max steel (64+/-1). It has a long narrow length which allows it to slide easily in and under, bending easily when required. The tang of the blade extends all the way through the pakkawood handle,   
Cleaning and Care Tips: Do not put your knife in the dishwasher.
Store either in a knife block, in a drawer or ideally on a magnetic knife rack. 
Wash your blade with hot water before first use and dry thoroughly.
After each use, it is good practice to wash your blade under hot water, to dry with a dishcloth immediately and then to store it away.
Dimensions: 18cm