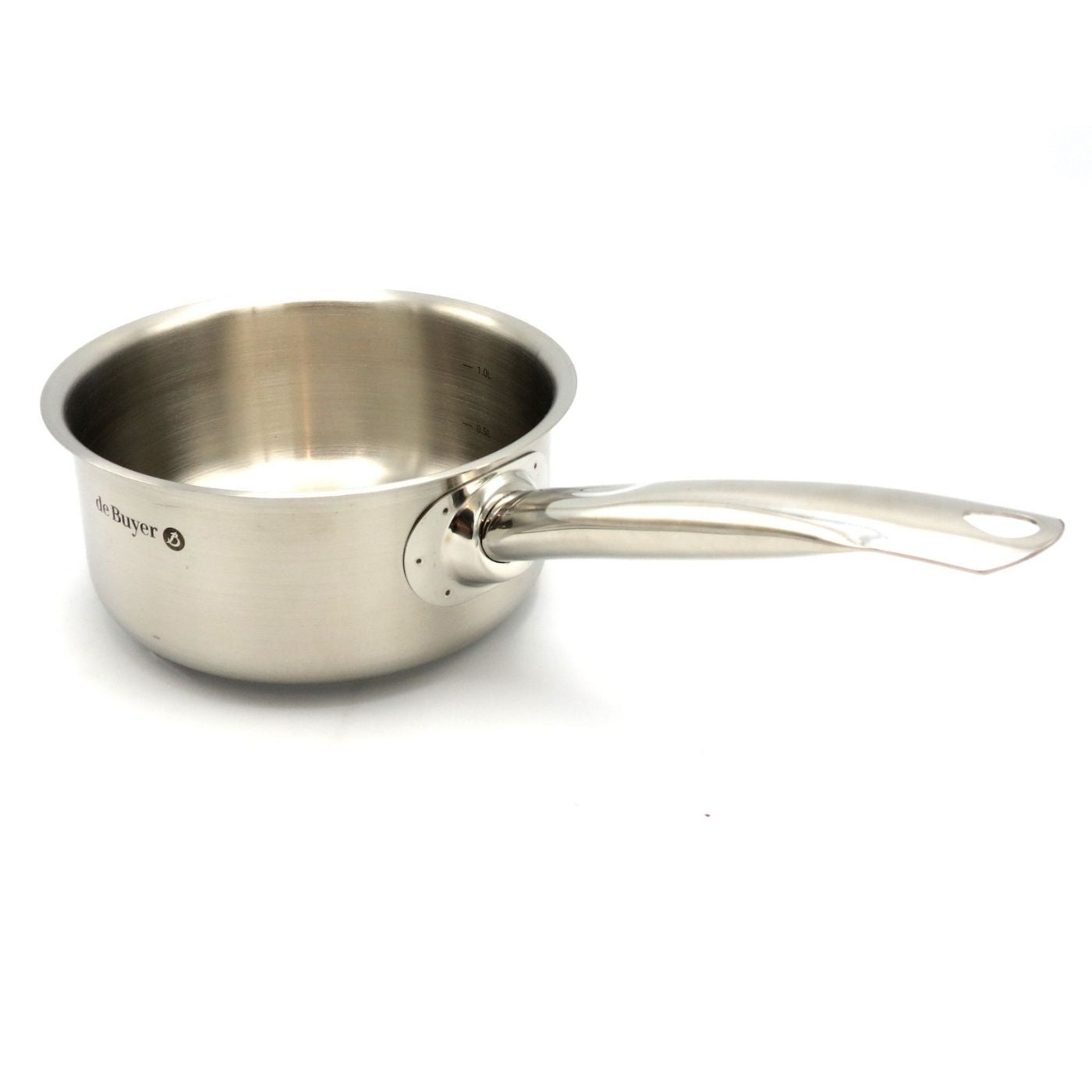 De Buyer Stainless Steel Saucepan - 20cm
This is our no frills entry level 1 Ply brushed stainless steel saucepan by French brand De Buyer. Sturdy & not too heavy with a hollowed steel handle which slows the spread of heat up the handle. A lip all the way around the saucepan for easy pouring. Easy to clean. Dishwasher safe. 
This range of saucepans comes in sizes 12cm, 14cm, 16cm, 18cm & 20cm.
Lids are an optional extra. Scroll down to find matching lid sizes.