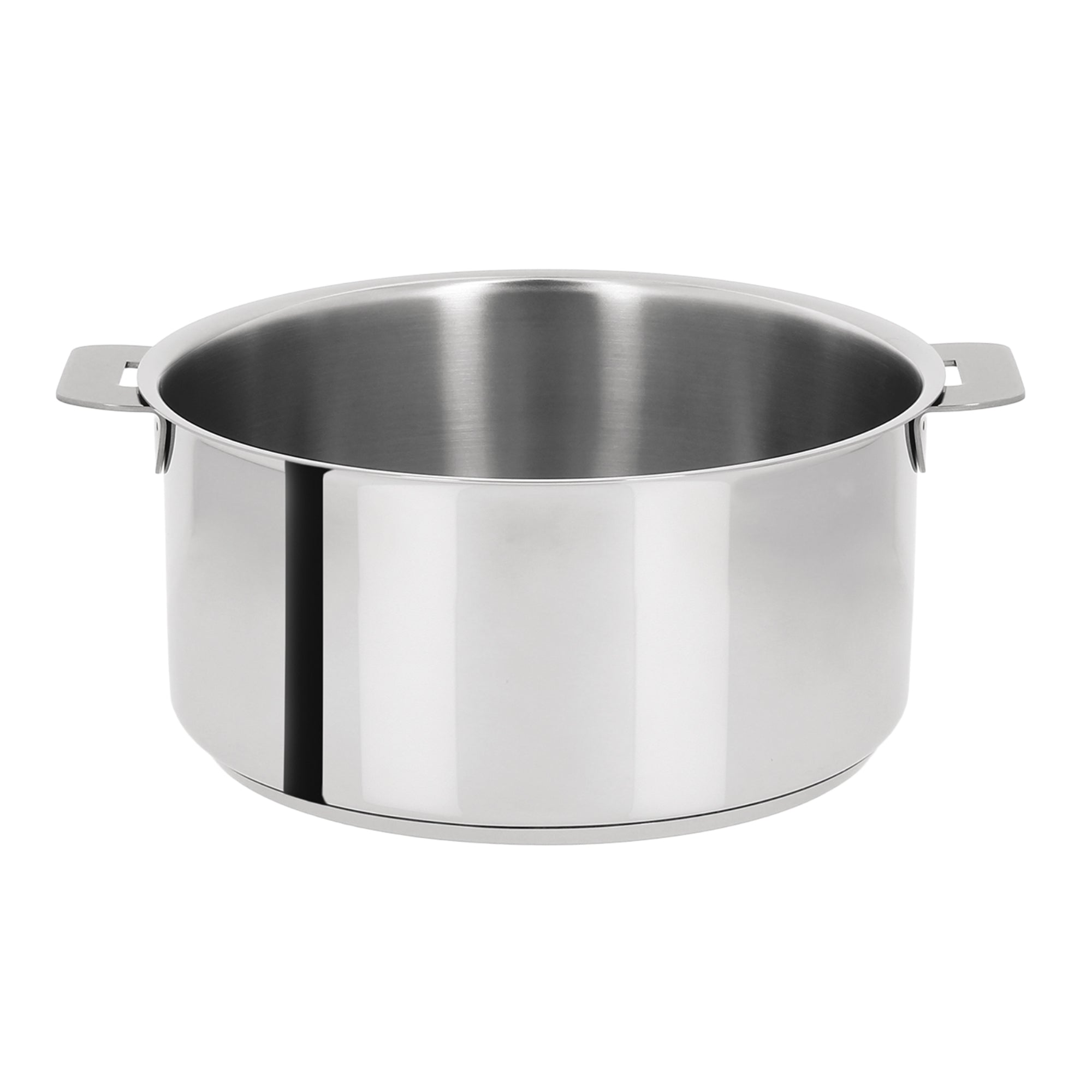 Cristel Mutine Steel Casserole 22cm
Cristel's Mutine range are our most innovative & practically minded choice of pans. The handles can be removed with a simple click & the pans are all designed to fit neatly inside one another for easy storage & dishwasher stacking. 
Made in France from high grade 18/10 stainless steel with a layer of inner aluminium for best heat retention. Easy pouring from all sides.
A stylish & practical choice for anyone conscious of storage space.
Dishwasher safe. Handles & lids sold separately.
This 22cm casserole is perfect for cooking smaller amounts, perhaps for a couple or an all rounder for one person. Can be transported with two removeable 'ears' for handles or with one long handle.