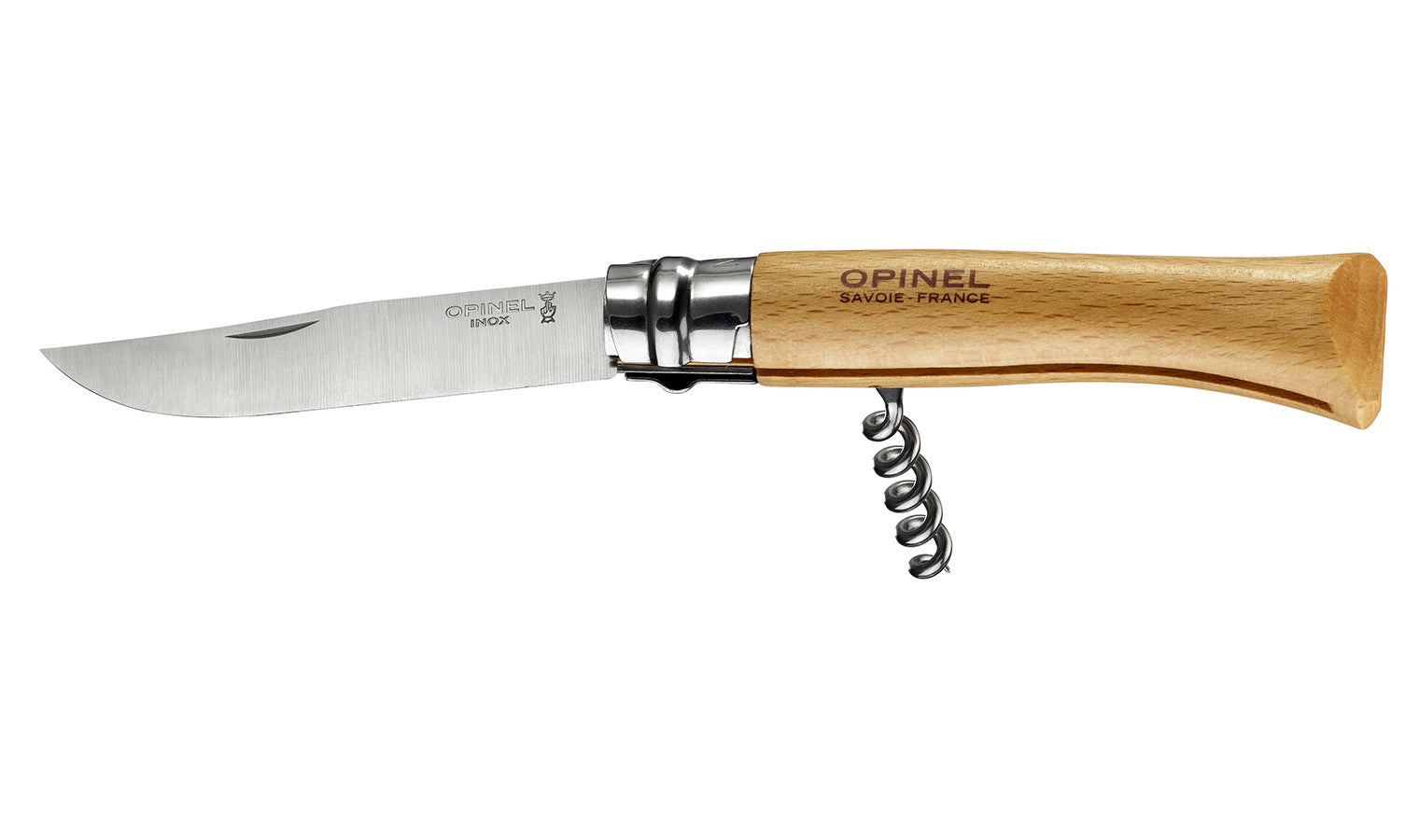 Dimensions:
19 cm
Description:
This is one of Opinel's most iconic and best selling knives. The perfect accomplice at any picnic or gathering for its versatility and usefulness.
The blade is made from 12x27 Sandvik Stainless steel which is clean, sharp and easy to maintain. It is also easy to sharpen.
The high quality beech wood handle is comfortable to hold and looks beautiful in its natural colour.
The folding blade can be locked using the Virobloc twist safety function on open or closed.
The corkscrew clips out easily at a 90 degree angle. The ideal pocket knife!
Cleaning & Care Tips:
As the handle is made of wood, we recommend handwashing this knife.