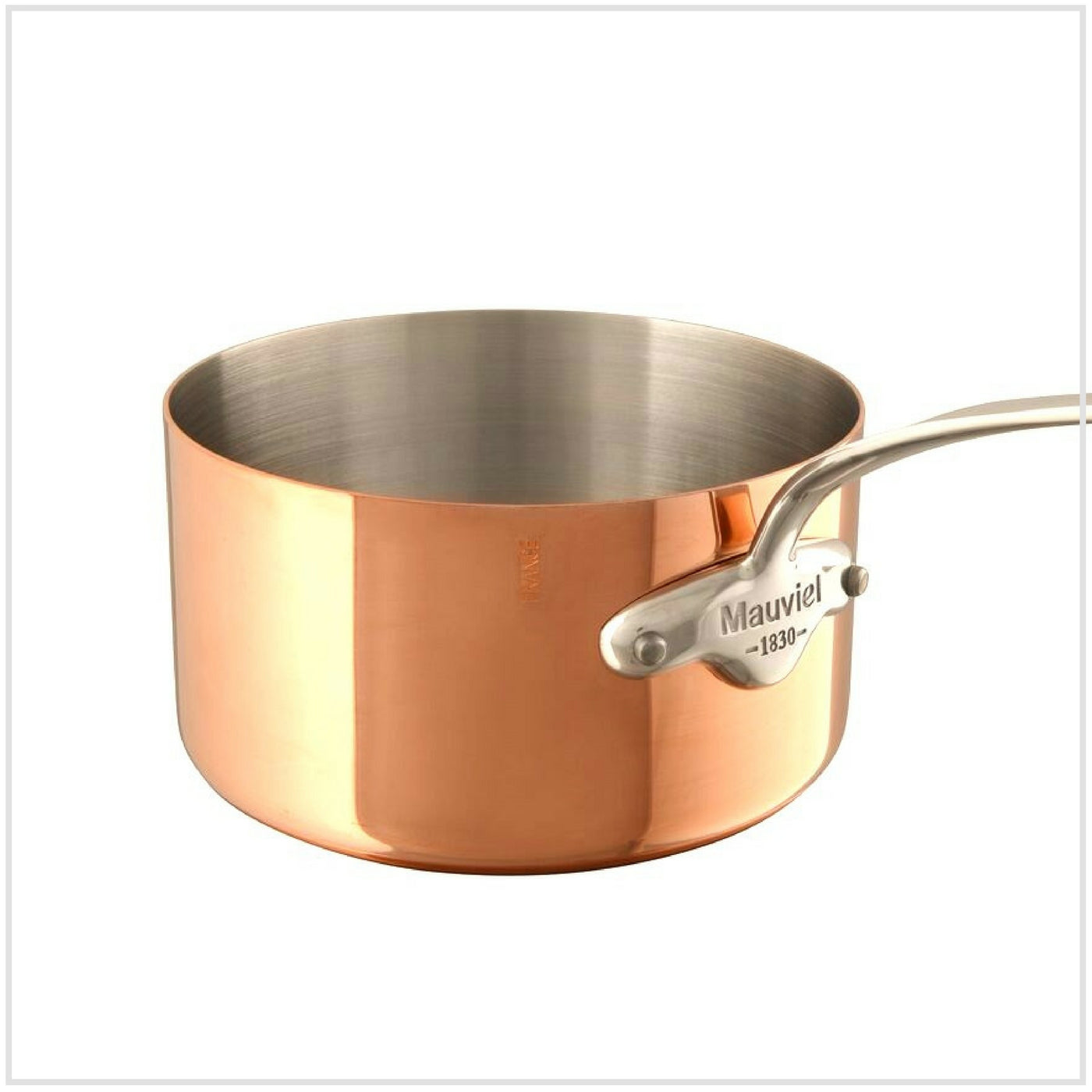 Mauviel M'150S Copper Saucepan - 16cm
The 16cm copper saucepan is the small size of a typical set of 3 saucepans. It is used for sauces, coulis, desserts and anything that needs to be cooked in smaller quantities.
Copper is the best conductor of heat and it will cook your food completely evenly in these pans through the metal's perfect distribution qualities. It is the go-to metal for professional chefs. The pans are made of a layer of high grade 1.5mm thick copper and have an inner layer of polished stainless steel that makes them easy to clean. They have long polished stainless steel handles that make manouvering during cooking, a breeze. The ergonomics of the handles are outstanding and what you would expect from Mauviel's flawless design. Above all else though, these pans are an object of real beauty. They look the part hanging from a rack or on a shelf for all to admire. It brings old world warmth to any kitchen. 
All the copper pans work in the oven and on all hobs, except induction.
Cleaning and Care Tips:
Do not put in the dishwasher. Hand wash with soap and hot water.
We recommend polishing your copper to return it to its rose-like shine, using Mauviel's Copperbrill Cleaner.
Dimensions: 16cm