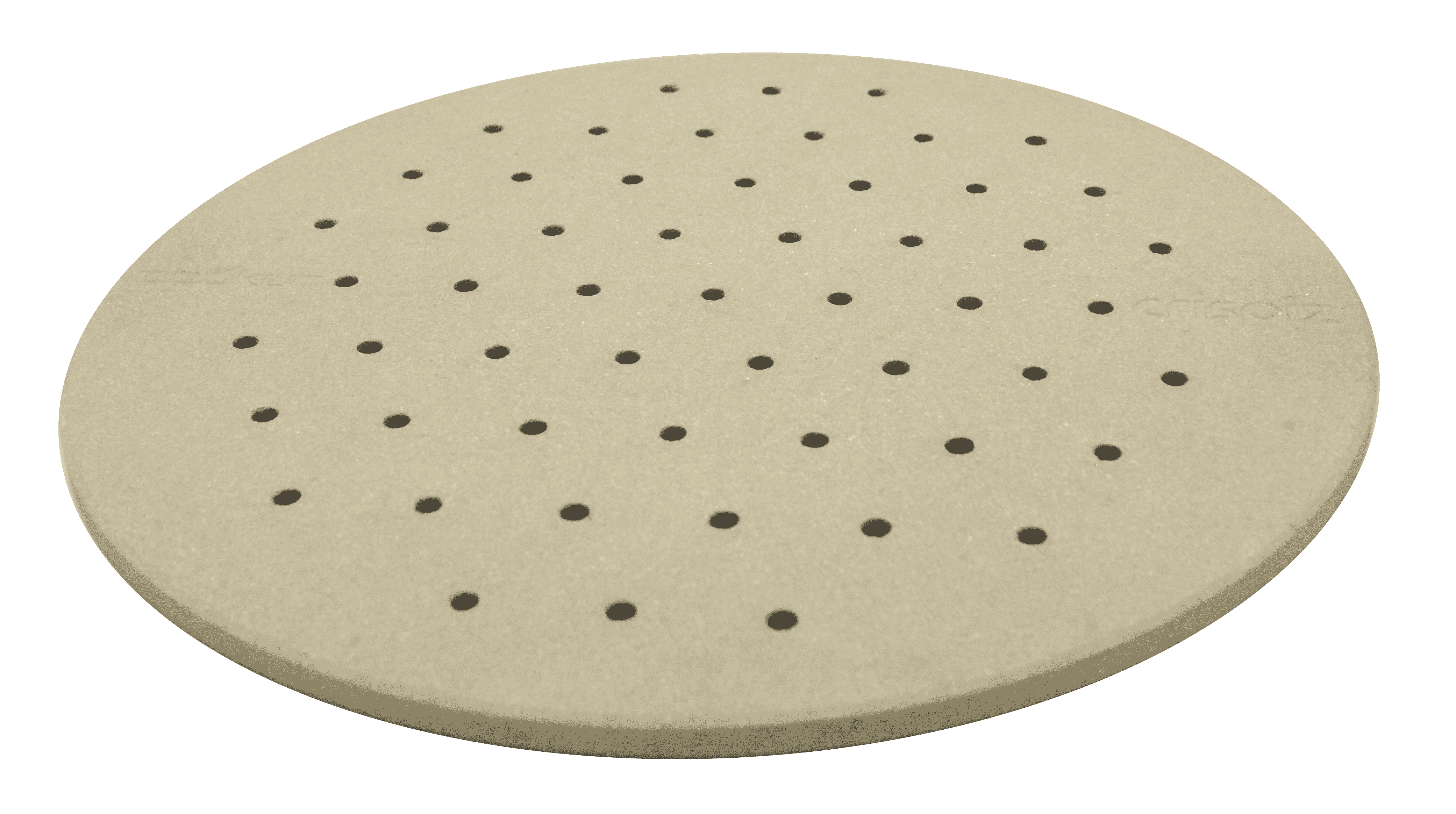 Cookut Crispiz Pizza Stone 33cm
Everybody loves pizza and these perforated pizza stones by French brand Cookut will give you the perfect light & crispy base by allowing hot air to travel through the stone.
Achieves that brick oven taste!
Ideal for homemade or frozen pizzas.
Can be used on a BBQ too! Integrated handles for easy manouvering.
Diametre 38cm
Handwash only.