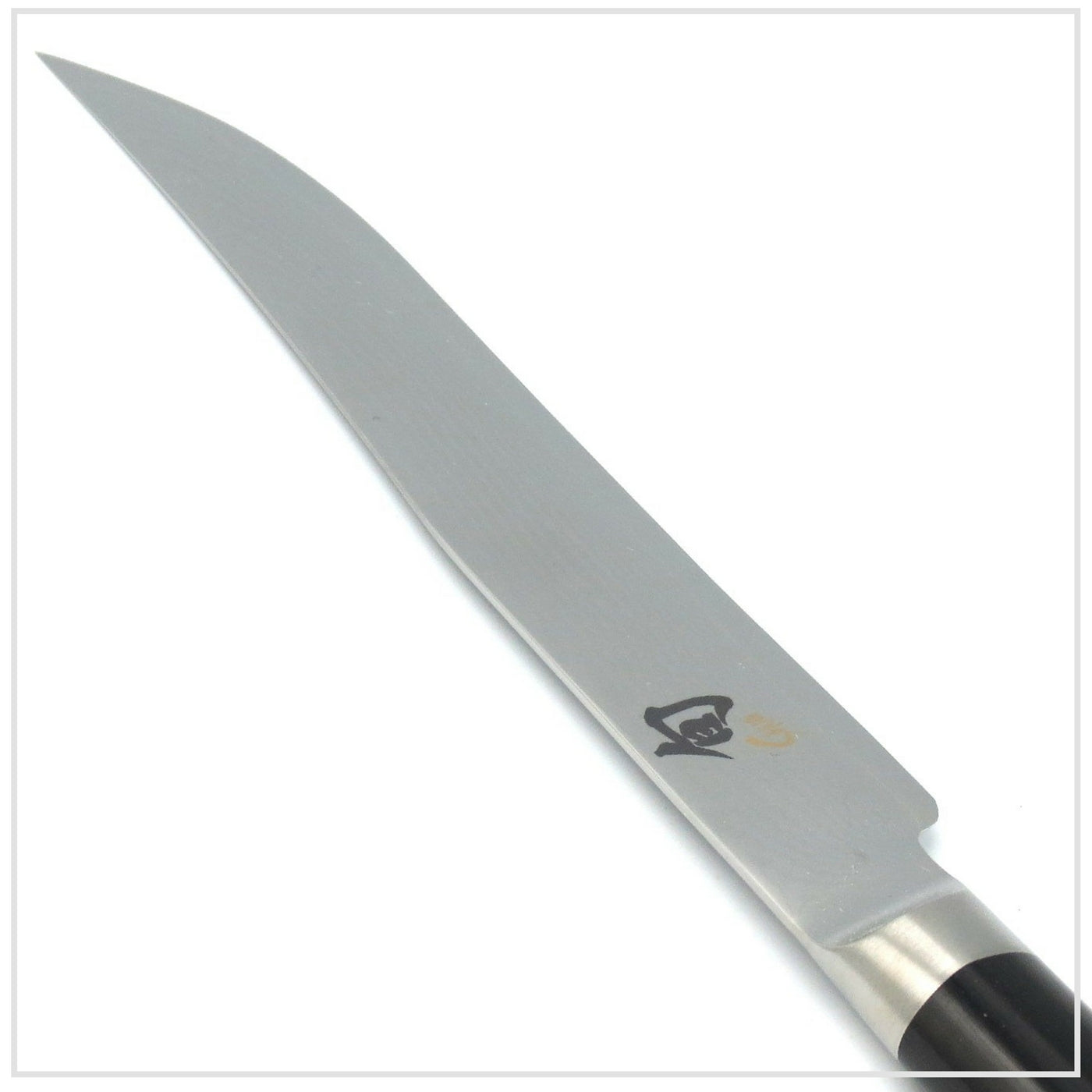 This Carving Knife is an object of real beauty and a great way to bring theater to the table.
The pointed tip allows you to begin carving your slice with pin-point accuracy. 
The blade is ultra sharp and each creation is unique with its 34 layers of folded Damascus Steel on each side (68 in total) on top of the inner core layer of VG Max Steel, which is as hard as they come.  
Cleaning and Care Tips:
Do not put your knife in the dishwasher.
Store either in a knife block, in a drawer or ideally on a magnetic knife rack. 
Wash your blade with hot water before first use and dry thoroughly.
Use a wooden or synthetic board for chopping. Stone or glass will dull your blade.
Dimensions: 23cm