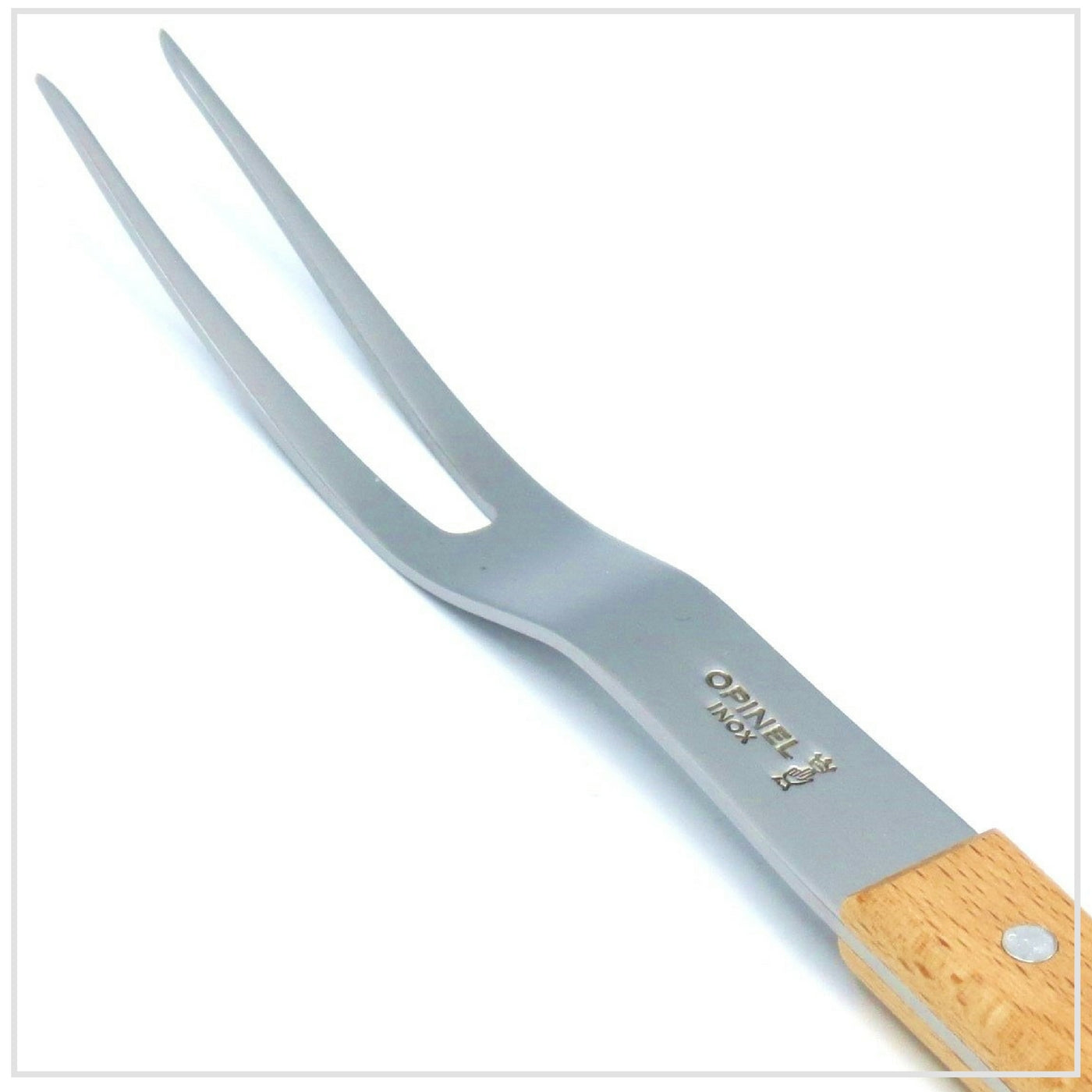 Dimensions:Â 29 cm
Description:
Colour: Natural (Beechwood)
The Carving Fork accompanies the Carving Knife in a very simple, natural French design. Perfect addition to any kitchen or for outdoor barbecues and picnics.
The Fork itself  is made from Stainless Steel and requires minimal maintenance and the handle is made from French beech wood. The prongs are narrow and enable you to slice the meat with pin point accuracy.
Cleaning & Care Tips.
As the handle is made of wood, we recommend that you hand wash.