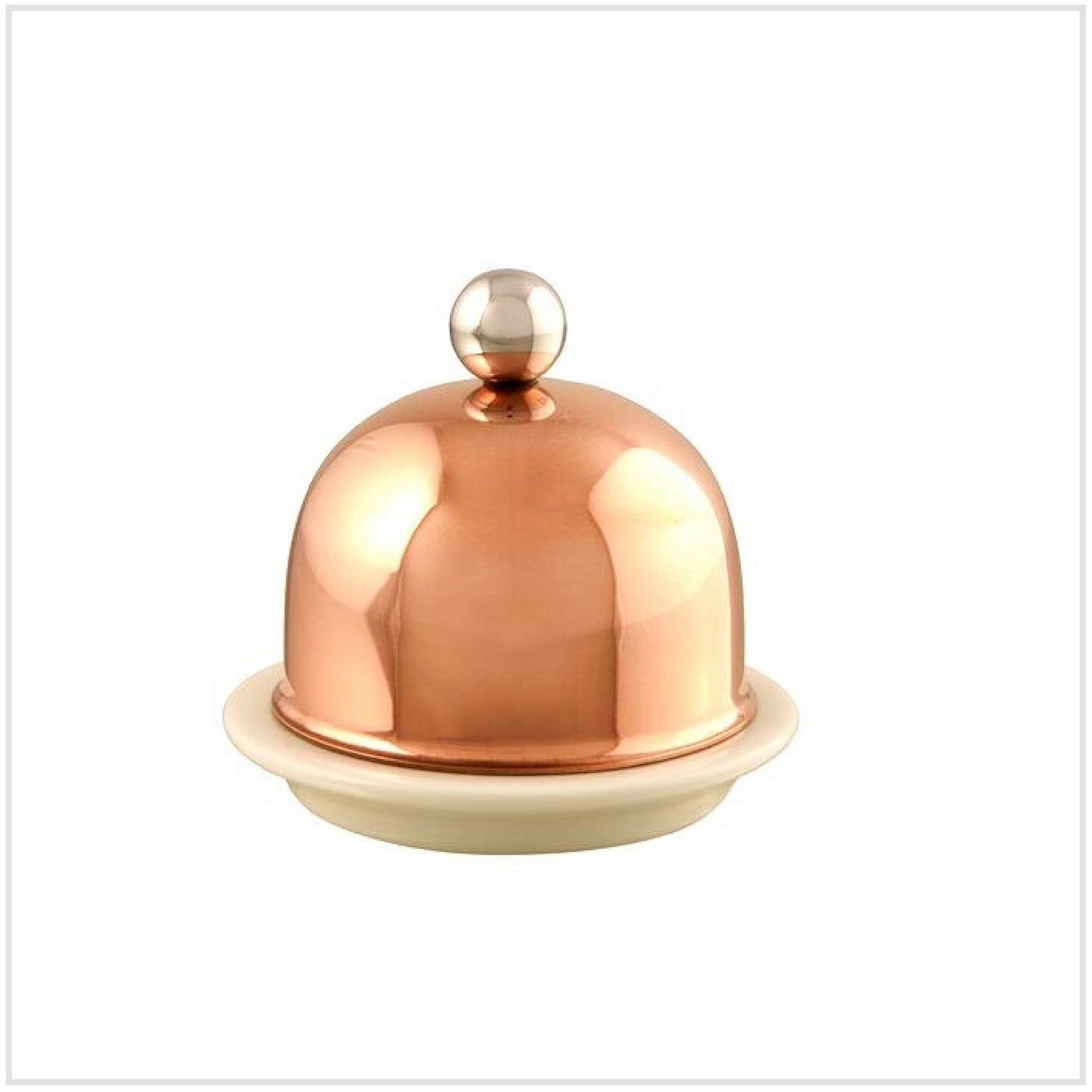 Mauviel M'Mini Copper Butter Dish - Bronze
This 'butter bell' adds some ornamental beauty to the table. The lid is made from polished copper with a stainless steel tip and a frosted stainless steel interior. The under dish is made from porcelain and has a circular walled butter tray, to keep your butter cool.
Made in France in the 'copper town' of Villedieu-les-Poeles.
Dimensions: 9cm