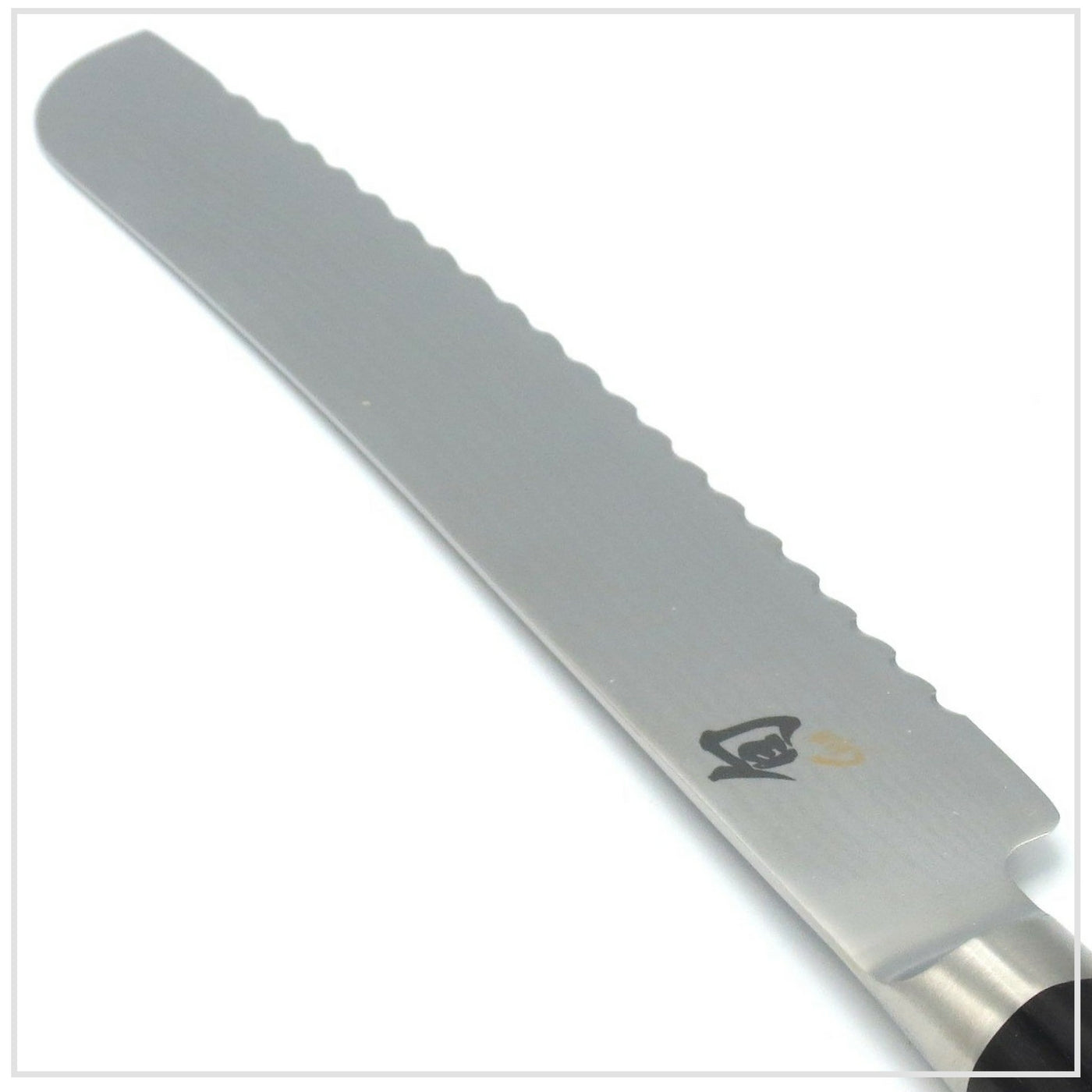 KAI SHUN Bread Knife 23 cm
Kai's Shun Series have gained a cult status for quailty and aesthtic beauty. 34 layers of folded Damascus Steel on each side (68 in total) making each blade unique in its layered patters. A core layer of V-Max, one of the strongest steels in the world.
The teeth of the serrated edge face both directions for more efficent slicing. The tang of the blade is straight all the way through to the full length of the handle, which is made from an extrmely hard ebony PakkaWood which is heat resistant and smooth to hold in the hand.
The razor sharp serrated edges of the bread knife will slice through any loaf, soft or crusty with silk-like precision, whilst maintaining the soft inside of the bread. Also the ideal tool for slicing into large fruits or veg such as watermelons, pumpkins or pineapples.  
Cleaning and Care Tips: Do not put your knife in the dishwasher.
Store either in a knife block, in a drawer or ideally on a magnetic knife rack. 
Wash your blade with hot water before first use and dry thoroughly.
Use a wooden or synthetic board for chopping. Stone or glass will dull your blade.
Dimensions: 23cm