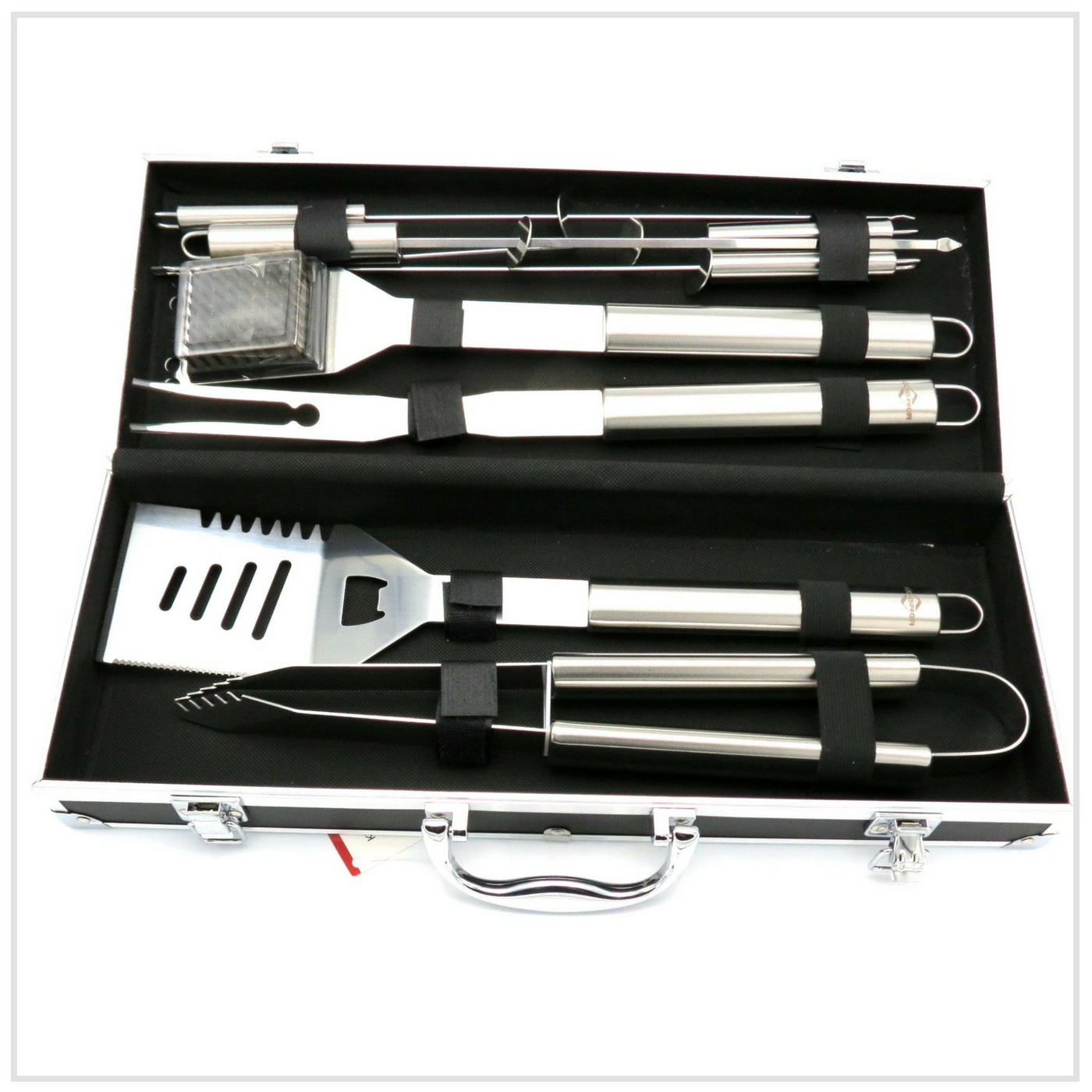 The Ultimate BBQ Set! It has every tool you will need to work your grill up. It has a turner, a tongs, a fork, a steel brush and four single skewer prongs. All the tools are made form high quality stainless steel. 
It comes in a very cool black aluminium case with steel rims.
The perfect gift for anyone who likes to BBQ. 
Cleaning and Care Tips: Dishwasher safe tools. 
Dimensions: Length 40cm to 44cm