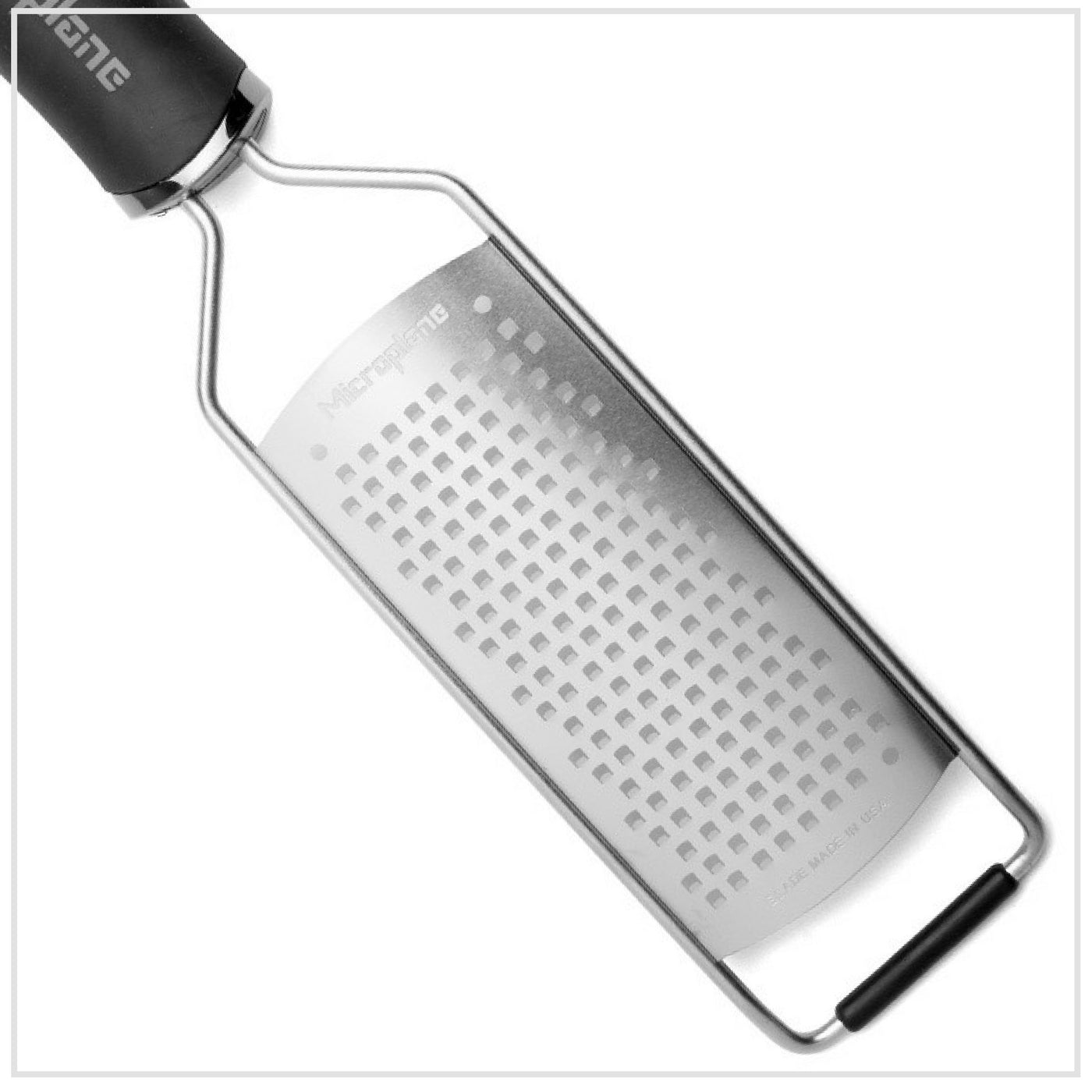 Microplane Gourmet Coarse Black
The Microplane Gourmet Series has an expansive paddled with ample grating surfaces and stainless steel blades. Ultra-sharp photo etched teeth make fast work out of grating potatoes, carrots, onions and cheeses. The Stainless steel frame provides extraordinary durability. The soft touch handle is your grip. The non-skid foot adds stability when grating on counters and plates.
Use a Coarse Grater for:
Carrots, Chocolate, Coconut, and Hard Cheeses. The results will be small gratings.
Cleaning and Care Tips:
Top-rack dishwasher safe. Hand wash cover.
We recommend rinsing your grater in warm water immediately after each use. Remove trapped particles from the non-sharp side whenever possible. To remove trapped particles on the front, first soak the tool in warm water and then use a cleaning brush to stroke in the same direction as the teeth.
Store with blade covered when not in use.
Dimensions: 30x5cm.