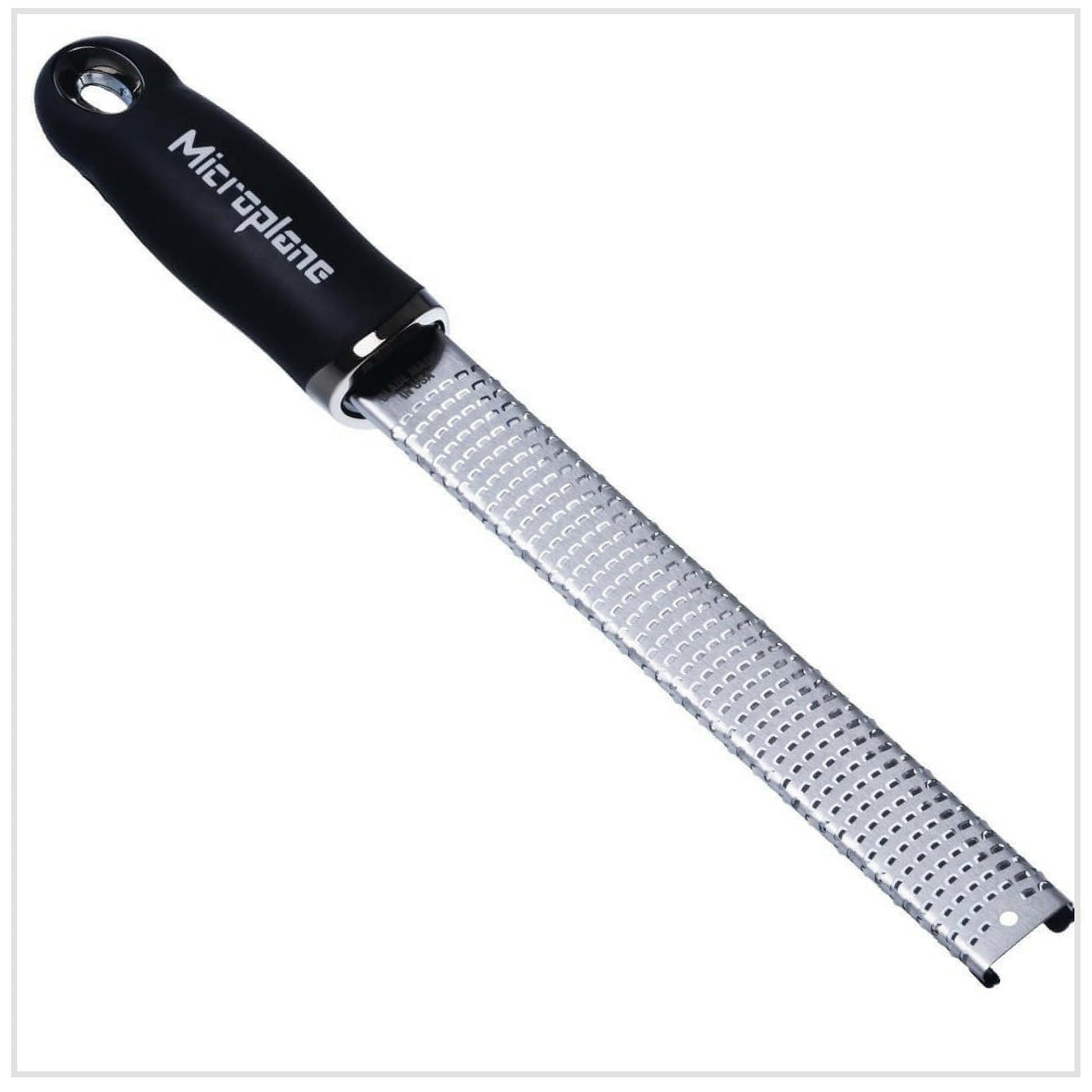 Microplane Premium Zester Black
This zester is the most popular item in our store! Every chef & home cook needs one of these.
It has a premium soft-touch handle and non-scratch end tabs. This tool grates even the hardest Parmesan as well as other hard cheeses into fine lacy wisps. Ideal for topping your favorite spaghetti and meatballs or a Caesar salad. Its' also wonderful for effortless citrus zesting to add natural flavors to a lemon crème brulee or a basic vinaigrette.
This premium classic zester is used by celebrity chefs, restaurants, and home cooks. This tool has the original blade that created the entire range of zesting tools on the market today. If you want the best tool, this is it, Microplane is the standard that everyone else tries to meet. Don't be disappointed with other zesting tools on the market. Zest citrus at the perfect depth to only get the zest, and not the bitter white pith. It is a multi-purpose tool and it is recommended for grating garlic, grating ginger, grating parmesan cheese. You can also use this as a nutmeg grater or gain the benefits of cinnamon by grating it on this tool.
Cleaning and Care Tips:
Handwash only to keep its edge
We recommend rinsing your grater in warm water immediately after each use. Remove trapped particles from the non-sharp side whenever possible. To remove trapped particles on the front, first soak the tool in warm water and then use a cleaning brush to stroke in the same direction as the teeth.
Store with blade covered when not in use.
Dimensions: 38x4cm