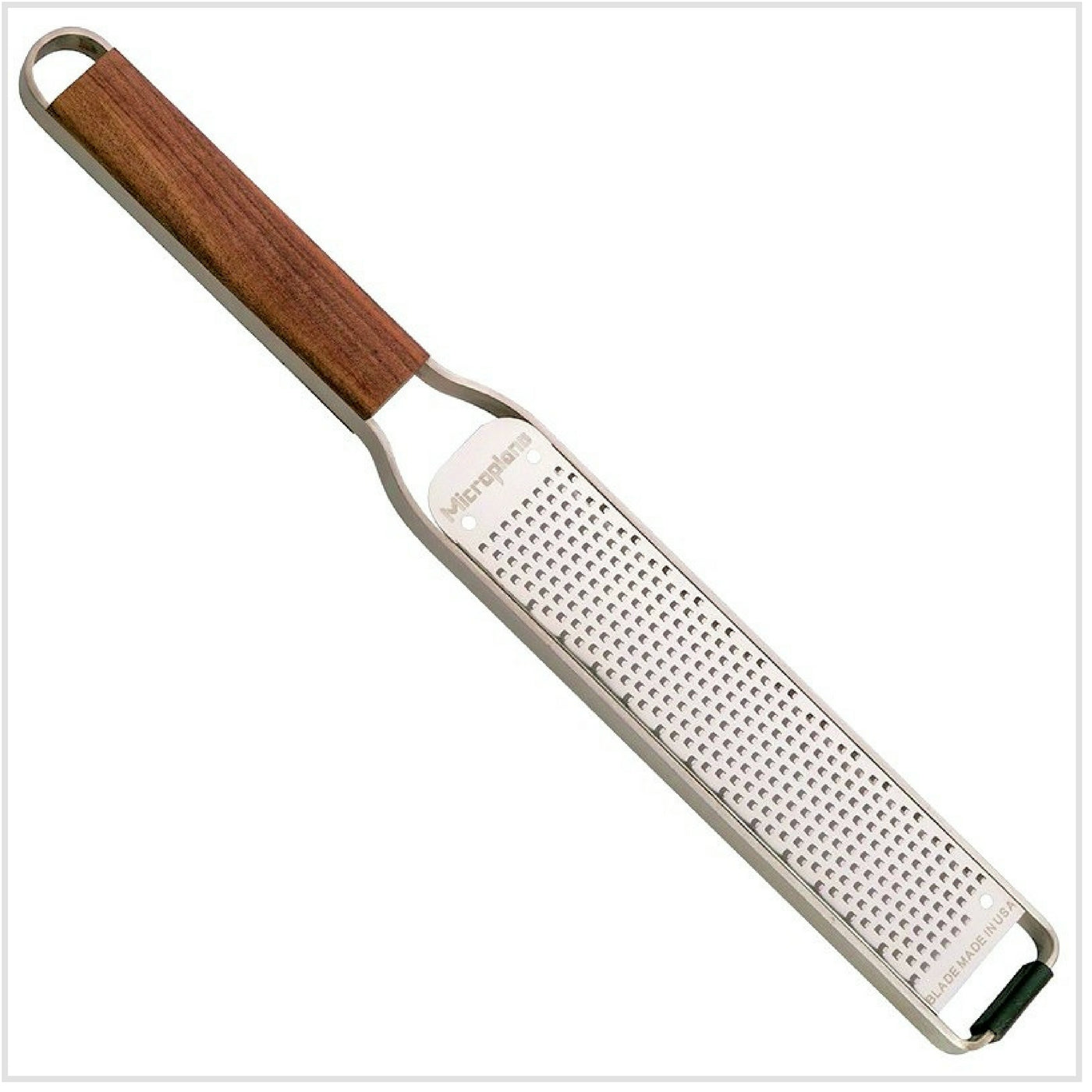 Microplane Master Series 3mm Zester
The Microplane Master Series adds elegance to your kitchen with its stylish design and use of American walnut wood in its crafted handle. It has the iconic Microplane paddle shape with ample grating surface and those slick stainless steel blades.  Ultra-sharp photo etched teeth make fast work out of zesting citrus fruits as well as for ginger or garlic for that paste-like finish.  The Stainless steel frame provides extrondinary durabilty. The non-skid foot adds stability when grating on counters and plates. 
Use a Zester to:
Zest citrus at the perfect depth to only get the zest, and not the bitter white pith.  It is a multi-purpose tool it is recommended for grating garlic, grating ginger, grating parmesan cheese.  You can also use this tool as a nutmeg grater or gain the benefits of cinnamon by grating it on this tool.  It does not rip or tear the food and prevents bruising.  
Cleaning and Care Tips:Â 
Handwash only to preserve the quality of the walnut handle.
Treat with mineral oil when the walnut handles appears dry.
Do not leave immersed in water.
We recommend rinsing your grater in warm water immediately after each use. Remove trapped particles from the non-sharp side whenever possible. To remove trapped particles on the front, first soak the tool in warm water and then use a cleaning brush to stroke in the same direction as the teeth.
Store with blade covered when not in use.
 
Dimensions: 30x3cm.