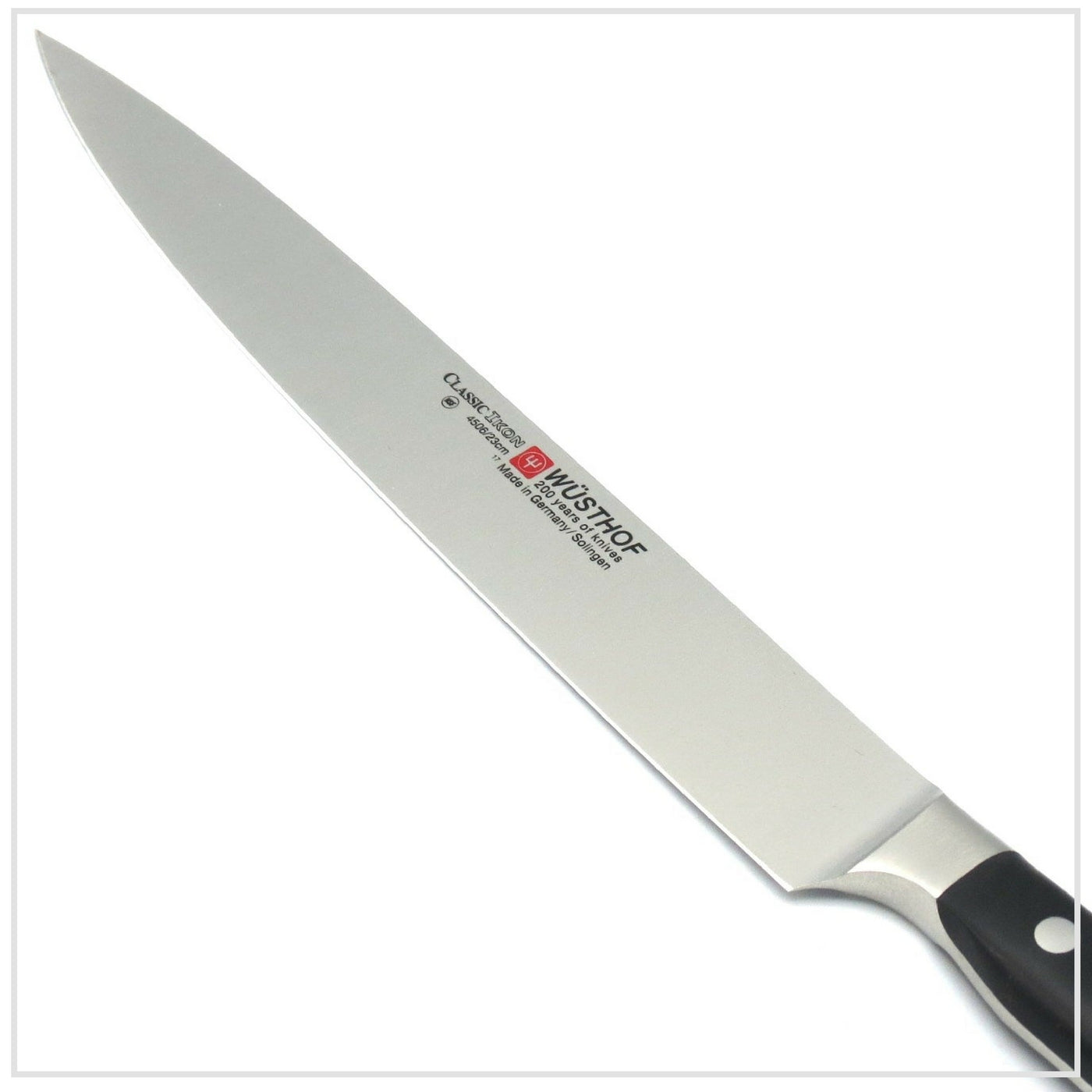 WÜSTHOF CLASSIC IKON Carving Knife
WÜSTHOF'S Classic Ikon Range is that bit heavier in the hand than the Classic Range. Whilst the blade is the very same, the difference is in the handle. The elegant shape of the handle is smoother in its texture and is designed for a comfortable grip. The overall style of the knife is more modern.
The 23cm Carving Knife has a longer and narrower blade than a Cook's Knife. This allows for the knife to cleanly cut through meats. The pointed tip is designed to help guide meat away from the bone. Great for those Sunday roasts or for any special occasion where you want to bring a bit of theatre to the dinner table.
Cleaning and Care Tips:
We recommend hand washing your knife with warm water and a sponge after use, drying and storing away. Do not put in the dishwasher. 
Store your knives protected in a drawer, in a knife block or ideally on a magnetic knife rack on the wall. 
Use a wooden, synthetic or plastic board to chop on. Do not chop on steel, stone, marble or glass as this will dull your blade. 
After cutting through acidic foods like lemons, limes or tomatoes, wash your knife immediately and dry before storing. The acids will eat away at the steel and produce tiny spots which are very difficult to remove.
Sharpen your knives using a diamond sharpener and honing steel or preferably, a whetstone. 
Dimensions: 23cm