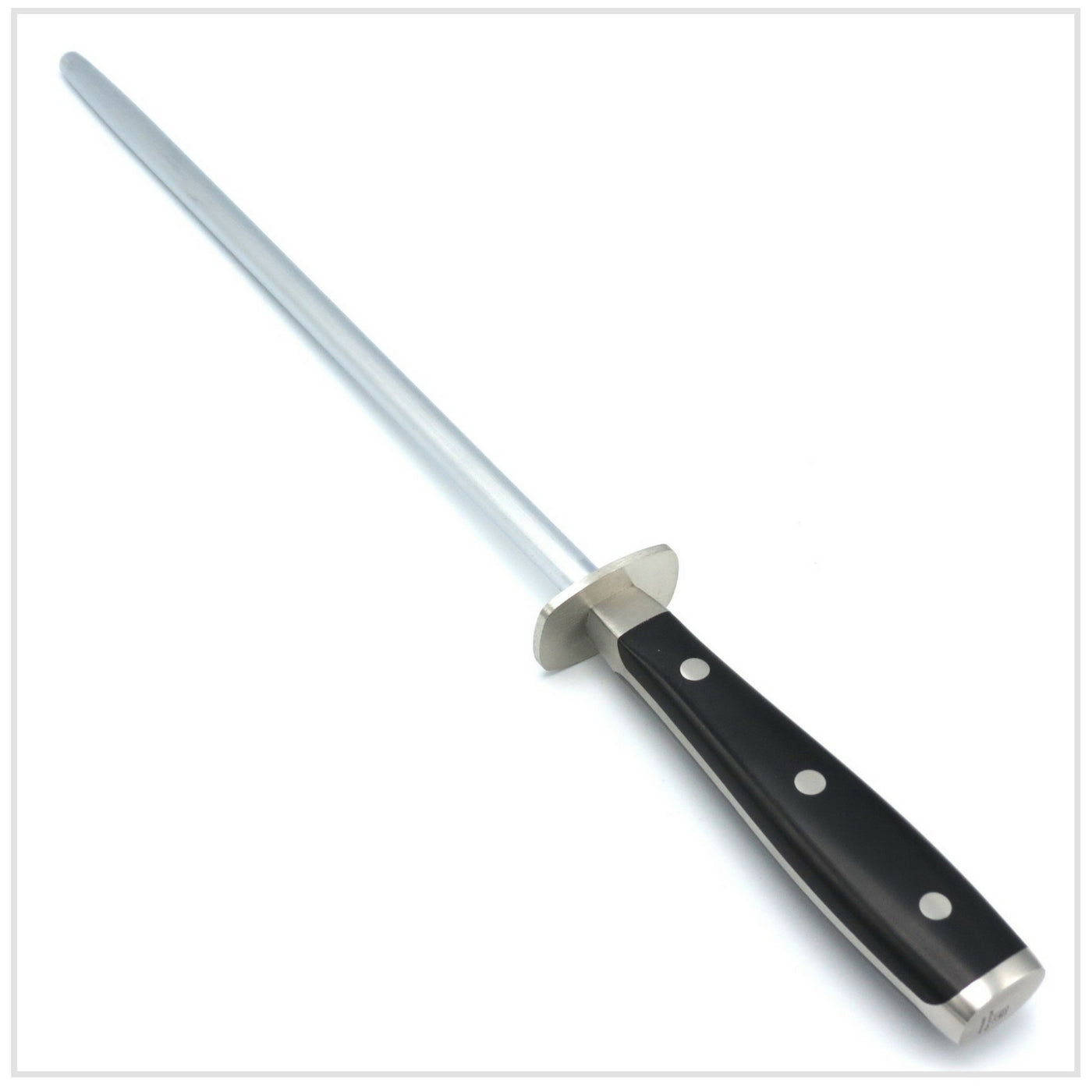 Wusthof Classic Ikon Sharpening Steel
WUSTHOF'S Classic Ikon Range is that bit heavier in the hand than the Classic Range. Whilst the blade is the very same, the difference is in the handle. The elegant shape of the handle is smoother in its texture and is designed for a comfortable grip. The overall style of the knife is more modern.
This beautiful Honing Steel will ensure that your knives stay sharp.
Over time, knives will deteriorate and lose their edge. Honing re-aligns the microscopic teeth in the blade that can't be seen with the naked eye. By regularly honing your knives, you will maximise the time in between sharpening.
Dimensions: 25cm
For guides on how to use a Honing Steel: https://vimeo.com/121258421