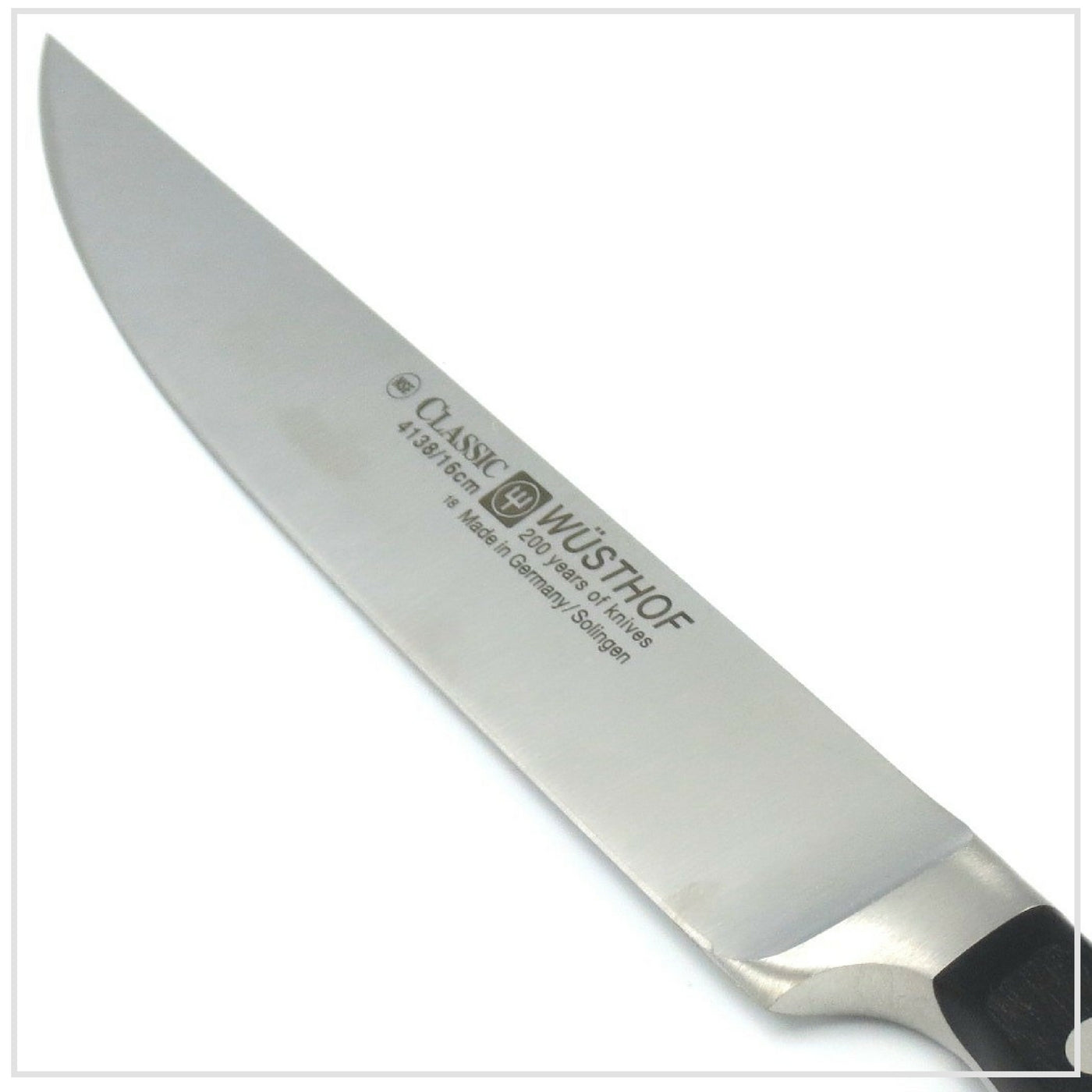 Wusthof Classic Kitchen Knife 16cm
WUSTHOF are the go-to brand for any professional chef and what we recommend for the home cook too. They are forged from a single piece of high carbon stainless steel, which runs all the way down through the handle. The Classic Range are sturdy in the hand, resilient and dead sharp. These knives will last you 25 to 30 years. 
This 16cm Kitchen Knife is smaller and more narrow than a Cook's Knife and is ideal for the at-home chef. Its pointed tip allows you to slice into vegetables, proteins and fruits with real precision. The length of its body is ideal for those strident slices and chopping tasks. It is essentially an in-between knife that has grown very popular and personal to chefs and cooks the world over.
Cleaning and Care Tips:
We recommend hand washing your knife with warm water and a sponge after use, drying and storing away. Do not put in the dishwasher.
Store your knives protected in a drawer, in a knife block or ideally on a magnetic knife rack on the wall.
Use a wooden, synthetic or plastic board to chop on. Do not chop on steel, stone, marble or glass as this will dull your blade.
After cutting through acidic foods like lemons, limes or tomatoes, wash your knife immediately and dry before storing. The acids will eat away at the steel and produce tiny spots which are very difficult to remove.
Sharpen your knives using a diamond sharpener and honing steel or preferably, a whetstone.
Dimensions: 16cm