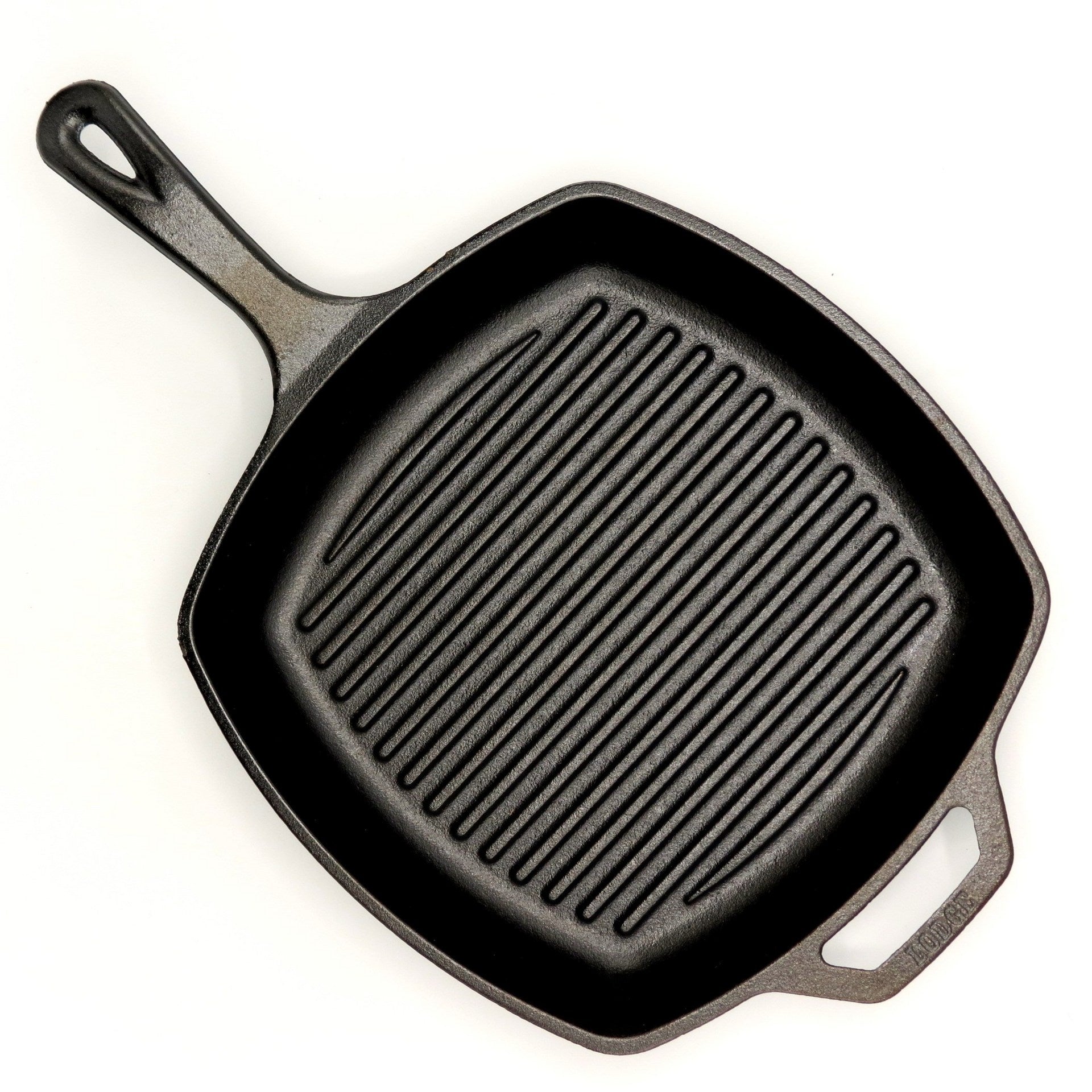 Lodge Square Cast Iron Griddle Pan 26cm
This square griddle pan is one of our best sellers & is a must have for any steak lover! Its shape makes cooking 3 or 4 steaks at one time, easy. The griddle lines allow for fat free cooking with those beautiful charred lines running along your meat, fish or on veg such as aubergine, fennel or corn on the cob. 
Cast Iron, for many people, is the only way to cook. It is puure & will outlast you. Your all-rounder to sear, saute, bake, grill or fry. It gives your food a seasoned taste & is brutally tough for decades of cooking & high heats. It comes seasoned & takes a little care but it is well worth it. Made in Tennessee, USA, by the Cast Iron experts, Lodge.
Works on all hobs including induction. Great for outdoor cooking too.  
Cleaning and Care Tips
Cast Iron must be handwashed with warm water and a soft brush, dried promptly with kitchen towel & then rubbed with oil. It's an easy job once you get into the practice. 
Dimensions: 26cm