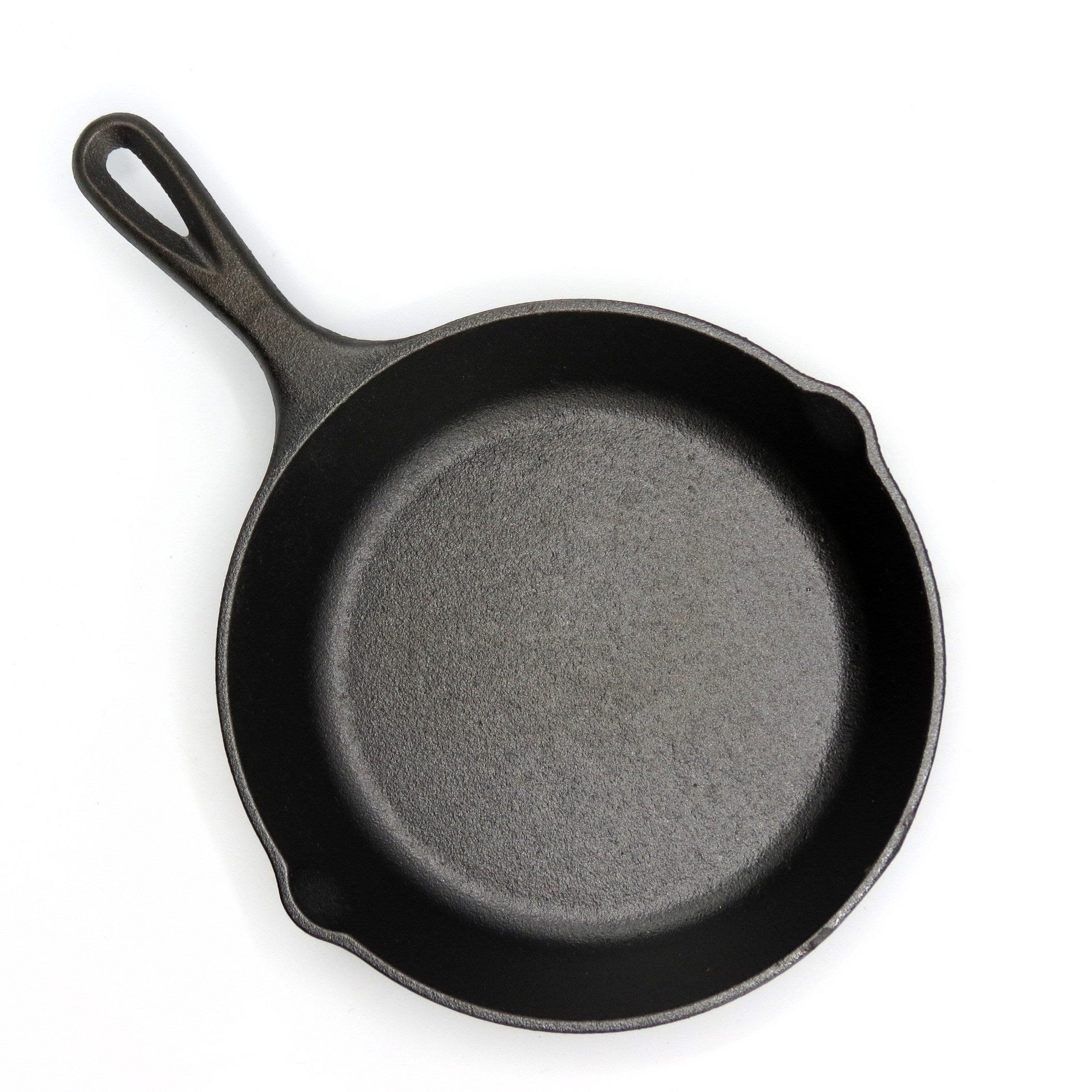 Lodge Round Cast Iron Skillet 20cm
The 20cm skillet is a neat size for all kinds of smaller jobs: grilling meats, oven roasting or making Spamish omelettes. A little smaller than the classic size & so better if you are cooking for one or two.  
Cast Iron, for many people, is the only way to cook. Your all-rounder to sear, saute, bake, grill or fry. It gives your food a seasoned taste & is brutally tough for decades of cooking. It comes seasoned & requires a little care but will improve with every use. Made in Tennessee, USA, by the Cast Iron experts, Lodge.
Works on all hobs including induction. Great for outdoor cooking too. An essential tool for any outdoors types.
Cleaning and Care Tips
Cast Iron must be handwashed with warm water & a soft brush, dried promptly with kitchen towel & then rubbed with oil. It's an easy job once you get into the practice. Very rewarding.
Dimensions: 20cm