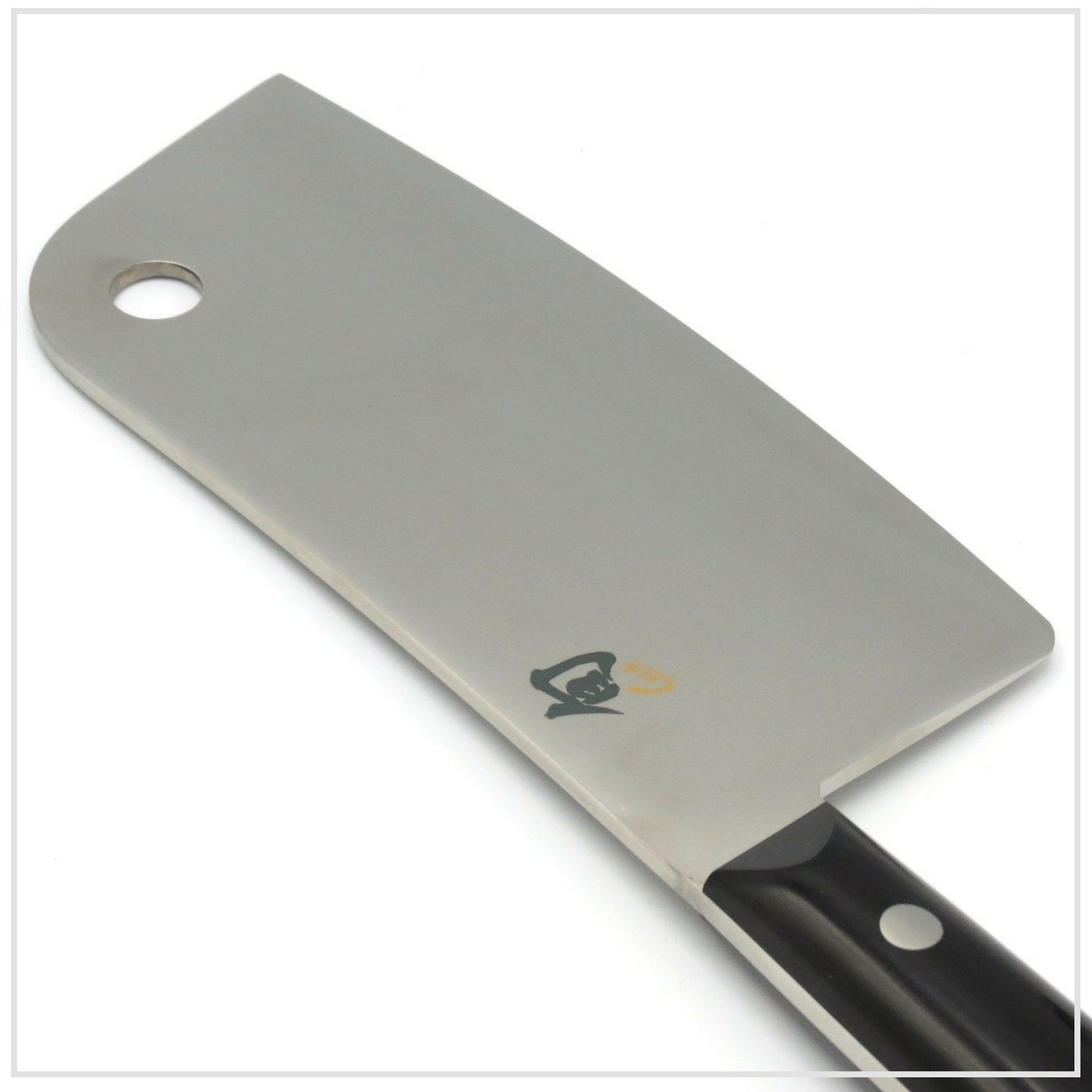 KAI SHUN Meat cleaver 15cm
Kai Shun have cult status the world over for the quality, performance, craftmanship and the sheer beauty of their knives. This Meat Cleaver is for when you need to bring in the heavies. Its thick, heavy-set and wide blade make it the ideal tool for processing larger cuts of bone-in meat or breaking down whole poultry. Use it to separate spare ribs or cut a chicken down to size. Chopping beef for stew is another great use for a cleaver. The back of the blade can be used to tenderise meat as well. A cleaver comes in especially handy for chopping up meat and bones for stock, and works its magic on whole lobster as well.
As you might expect, a blade that gets this kind of use must be tougher and thicker, rather than razor thin. The Shun Classic Meat Cleaver is made of AUS8A, a high-carbon stainless steel that offers strength, hardness, wear resistance, and can be easily re-sharpened as needed. It has a riveted handle in ebony PakkaWood.
Cleaning and Care Tips:
Do not put your knife in the dishwasher.
Store either in a knife block, in a drawer or ideally on a magnetic knife rack. 
Wash your blade with hot water before first use and dry thoroughly.
After each use, it is good practice to wash your blade under hot water, to dry with a dishcloth immediately and then to store it away.
Use a wooden or synthetic board for chopping. Stone or glass will dull your blade.
After slicing through acidic foodstuffs such as lemons, limes or tomatoes, wash and dry your knife straight away, because if left, the acids will begin to damage the steel, leaving spots. 
 
Dimensions: 15cm