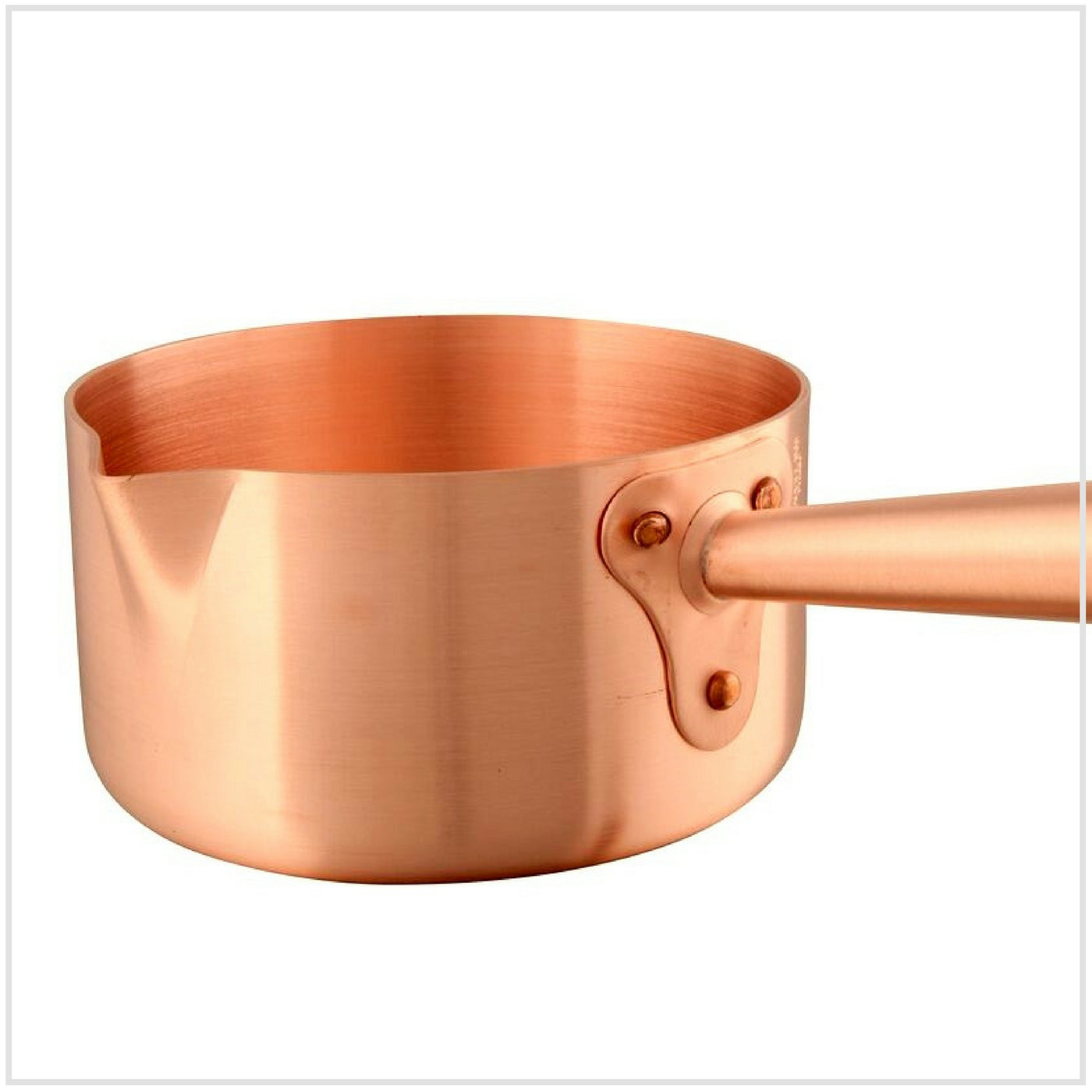 Mauviel M'Passion Sugar Pot
This sugar pan is used by pattiserie and chefs to conjure up beautiful desserts. It is used for caramelising sugar as copper is the best conductor of heat. it is used to melt sugar without it clumping. The pouring spout makes it easy and safe to pour boiling hot sugar. Unlined copper is the best material for bringing sugar to its correct working temperature. A superb tool for any budding chocolatier, baker or pastry fan.
Suitable for all heat sources except induction.
Cleaning and Care Tips:
Handwash only. We recommend using Mauviel's Copperbrill Cleaner to bring back its rose-like shine.
Dimensions: 16cm