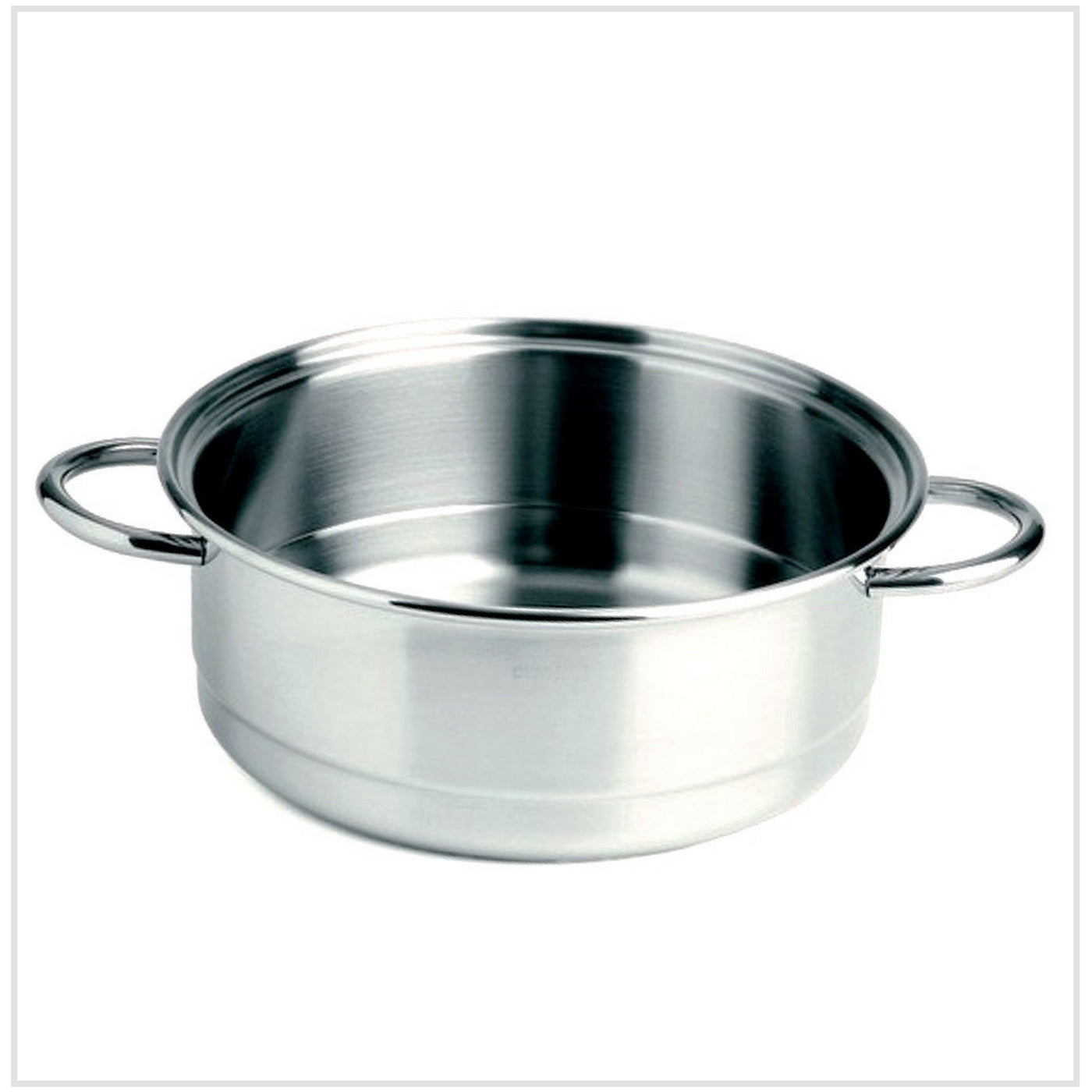 Le Pentole Bain Marie 20cm
The iconic Le Pentole range was designed by Niki Sala in 1979 and has since reached cult status for those seeking a more contemporary style in their cookware. Manufactured in Italy, they are made with a triple ply of alloy, aluminium and an outer layer of stainless steel. This means your food can be steam cooked without fats or oils. They are also tough, easy to clean and look after. The satin and shiny steel finish is smart and attractive. The dome shaped lids prevents steam or boiling water from spilling out over the edges. The sets are all designed to stack on top of one another and the lids are interchangeable, with an added featured of being able to rest lids at an angle on the handles. Overall, a remarkably well designed range that will last you for years to come.
Works on all hobs (including induction) and in the oven.
Cleaning and Care Tips:
Dishwasher safe.  
Dimensions: Fits into a 20cm saucepan.